Dolly L. Church
October 25, 1930 - August 21, 2016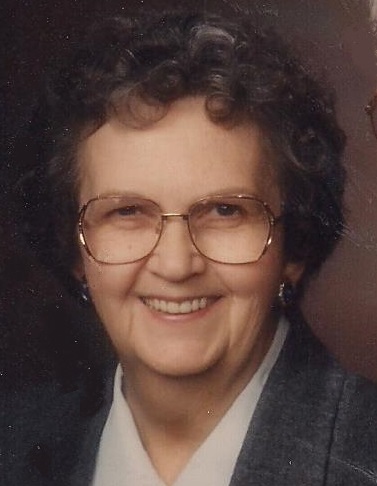 Dolly L. Church, 85, of Janesville died Sunday, August 21, 2016 at Mercy Hospital & Trauma Center. She was born in Racine, WI on October 25, 1930, the daughter of Ernest and Daisy (Bolden) Mitchell. Dolly married Robert W. Church on August 24, 1946. She retired from the Mercy Hospital admissions office where she worked for many years. Dolly was a long-time member of Faith Lutheran Church. She enjoyed canning and baking and was a marvelous seamstress. She was a wonderful wife and mother who was very generous, never taking the last piece of anything.
Dolly was preceded in death by her husband, Robert Church who died September 6, 2014. Her parents also preceded her in death and she was the last survivor of a family of 11 brothers and 2 sisters.
Dolly Church is survived by 4 children, Judy Hehn of Florida, Dale (Dolores "Toots") Church of Texas, Steve (Christine) Church of Oklahoma, Kenneth Church of Wisconsin, 8 grandchildren and 17 great-grandchildren.
Funeral services will be held at FAITH LUTHERAN CHURCH, 2116 Mineral Point Avenue, Janesville at 11 a.m. Wednesday, August 24, 2016. Rev. Judi Huseth will officiate. Burial will be in Milton Lawns Memorial Park. Visitation will be at the CHURCH from 10 to 11 a.m. Wednesday. Memorials may be made to the Alzheimer's Association. The Church family is being assisted by HENKE-CLARSON FUNERAL HOME.