Donald A. Linneman
December 25, 1927 - February 9, 2014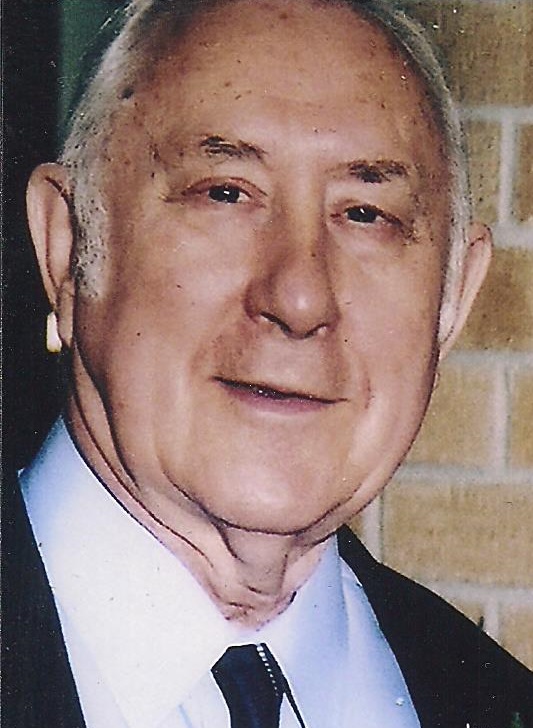 Donald A. Linneman (also lovingly known as "Pa", "Grandpa", "Gran-Pee-Paw," and "Grandpa-Great") departed this life on Sunday, February 9, 2014 at Agrace HospiceCare surrounded by family. His spirit is carried on by his four children, 13 grandchildren, 16 great-grandchildren, 1 great-great-grandchild, and a large number of extended family and friends. His wit never ceased to astound and fascinate us. We were happy to learn many valuable lessons and humorous expressions from this man during his 86 years, all of which we will sing, imitate and retell for generations, among them:
Always attends every casual family get-together, event and holiday well dressed and ready to play cards. Give almost every family member and friend a nickname to display your love and affection for him or her. Never gift your significant other (especially your wife) a popcorn popper. Instead of cursing, use the phase "Santa Maria La Pinga." Only a fourth of your income should be designated for rent or mortgage payments. Comb the newspaper for coupons and visit multiple stores for deals on groceries and other items. Set the thermometer at a low temperature and turn the lights off to decrease your bill amounts (but try to do it when company is not there). Squeeze a nickel until the buffalo sh**s. Everything in moderation and nothing in excess. The squeaky wheel gets the grease. "I've been a baaaaad boy" "If the ocean were whiskey…"
In addition to his humorous wit he was a warm and loving spirit. Always welcoming us with a gentle kiss and hug. He lent an ear without judgment. Never offering advice without being asked. Providing comfort with a twinkle in his eye and a jiggling belly laugh. Loving his family unconditionally. Donald is reunited with the love of his life, Margaret Linneman and is predeceased by parents, Alfred and Hazel Linneman, brother, Robert Linneman, sister-in-law, Mary Clough, brother-in-law, Jim Clough, grandchild Aimee Linneman, great-grandchildren, Reese and Jordan Linneman and nephew, Pat Clough
He is survived by his 4 children, Christine Wilke, Dan (Pam) Linneman, DJ Linneman and Patti (John) Petterson. A proud grandfather of Peter (Kathryn) Wilke, Jennifer (Danny) Milz, Aaron Linneman, Carter (Melissa) Linneman, Nicole (Nicholas Stavn) Linneman, Shane (Donna) Brahmer) Linneman, Bambi (Erik) Hatlevig, Misty (Ted) Rich, Keylie (Brandon) Heath, Ashley Wood, Jordan (Dani)Wood, Stephanie (Garrett) Lindemann and Casey (April McCarthy) Petterson. Great-grandfather to Claudia, Hannah, Hayden, Taylor, Trace, Reghan, Aubrie, Gracen, McKenley, Ethan, Chesney, Braylie, Teagan, Peyton, Carson and Dawson. Great-great grandfather to Loyalty and any minute now a great-grandfather to Molli Davis Stavn. Also many in-laws, cousins, nieces, nephews, friends and family to numerous to list but not forgotten.
A visitation will be held from 1:00 – 3:00 p.m. Wednesday, February 12, 2014 at Henke-Clarson Funeral Home, 1010 N. Wright Rd., Janesville with a memorial service to follow at 3:00 p.m. at the funeral home.
We wish to express our gratitude to Agrace HospiceCare in Fitchburg, WI. You provided impeccable care and family support during Donald's last days.