Donald A. Nickerson
June 13, 1940 - March 27, 2015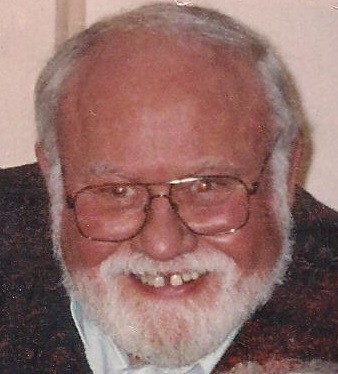 Donald A. Nickerson, 74, of Janesville, WI died on Friday, March 27, 2015 at Agrace Center for Hospice and Palliative Care. He was born in Muncie, IN on June 13, 1940, the son of Harry and Julianna (Galli) Nickerson. He married Barbara E. Peck on March 25, 1961. Don was a graduate of UW Stevens Point. He was employed as an insurance adjuster for many years retiring from Ohio Casualty Company.
Don is survived by his wife of 54 years, Barbara Nickerson, his son, Douglas Nickerson of Janesville, his daughter-in-law, Lorrie Nickerson of Sun Prairie, his son-in-law, Michael (Deb) Olmsted of Janesville, five grandchildren, Brianne, Kyle, Zach, Dalton and Caroline, two great-grandchildren, Lexi and Brixton, his sister, Doreen (Bob) Nickerson, four nephews, David, Mark, Eric and Michael, cousins and many friends. He was preceded in death by his daughter, Kim Olmsted, his parents, Harry and Julianna Nickerson and his in-laws, Floyd and Gloria Peck.
Thank you to the Agrace staff for their loving care. They are truly angels here on earth. In lieu of flowers, donations to Agrace Center for Hospice and Palliative Care, 2901 N. Wright Road, Janesville, WI 53546 would be greatly appreciated.
A celebration of Don's life will be held at Cargill United Methodist Church, 2000 Wesley Avenue, Janesville on Saturday, April 25, 2015. The family will meet friends from 11 a.m. until 12 :30 p.m. in the church narthex. A luncheon in his honor will be served from 12:30 p.m. until 2 p.m. in the church's fellowship hall. Cremation arrangements were handled by Henke-Clarson Funeral Home.