Donald C. Hoague
January 13, 1920 - March 7, 2013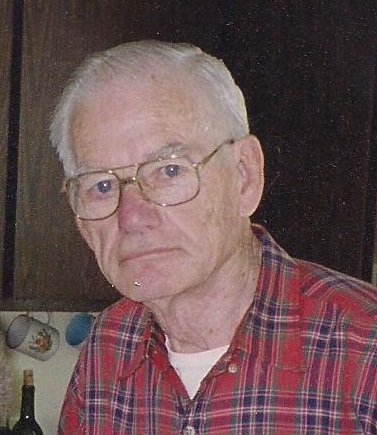 Donald C. Hoague, 93, of Janesville passed away Thursday, March 7, 2013 at Rock Haven Nursing Home. Donald was born in Janesville on January 13, 1920, the son of George and Ella (Nightengale) Hoague. He graduated from Janesville High School where he was active in band and orchestra. He later attended the University of Wisconsin short course. He married Irene E. Schulthess on July 3, 1954. He had been a member of the National Guard Band when he served with the 121st Field Artillery. Donald was employed for 40 years at Parker Pen Company where he was active with the United Rubber Workers Union having served as its president for several years. Thru the years, Don was very active in musical groups and played in the Parker Pen Band, Janesville Municipal Band, U-Rock Community Band, the Rock Prairie Band, the Janesville Senior Center Band and with a 5 piece German Band. In addition to playing and listening to music, Don enjoyed home remodeling, gardening, camping and traveling. Traveling times he was especially fond of during his life include being a chaperone for the Janesville High School band when they traveled to the Worlds Fair in New York in 1965 when his daughter was a member of the band, camping trips to Europe and Alaska, rafting the Colorado River and he and Irene's 25th wedding anniversary trip to Hawaii.
Surviving are his wife, Irene, 2 children, Gerald Hoague of Middleton, WI, Virginia (Anil) Aggarwal of Redwood City, CA, 1 brother, Vilas (Shirley) Hoague of Janesville, 2 sisters, Geneieve Brunhoeffer of Milwaukee, Betty (Keith) Oldfield of Janesville, 5 grandchildren, Todd (Denise) Koltes of Sun Prairie, WI, Cindi Lee (Alex) Zuran of Phoenix, AZ, Craig Koltes of Minneapolis, MN, Laurie Hoague of Eau Claire, Kevin Hoague of Madison, 4 great-grandchildren, Zachary Zuran, Alexander Zuran, Andrew Zuran all of Phoenix, AZ, Thomas Koltes of Sun Prairie, many nieces and nephews. In addition to his parents, he is preceded in death by 1 son, Jack R. Hoague, 5 brothers, Kenneth, Raymond George, Robert and Russell and 2 sisters, Harriet and Ella May.
Funeral services will be at 11 a.m. Wednesday, March 13, 2013 at Henke-Clarson Funeral Home, 1010 N. Wright Rd., Janesville with Pastor Richard Lehmann officiating. Burial will be in Milton Lawns Memorial Park. Visitation will be from 10 to 11 a.m. Wednesday at Henke-Clarson Funeral Home.