Donald Earl Lawrence
December 31, 1925 - May 29, 2014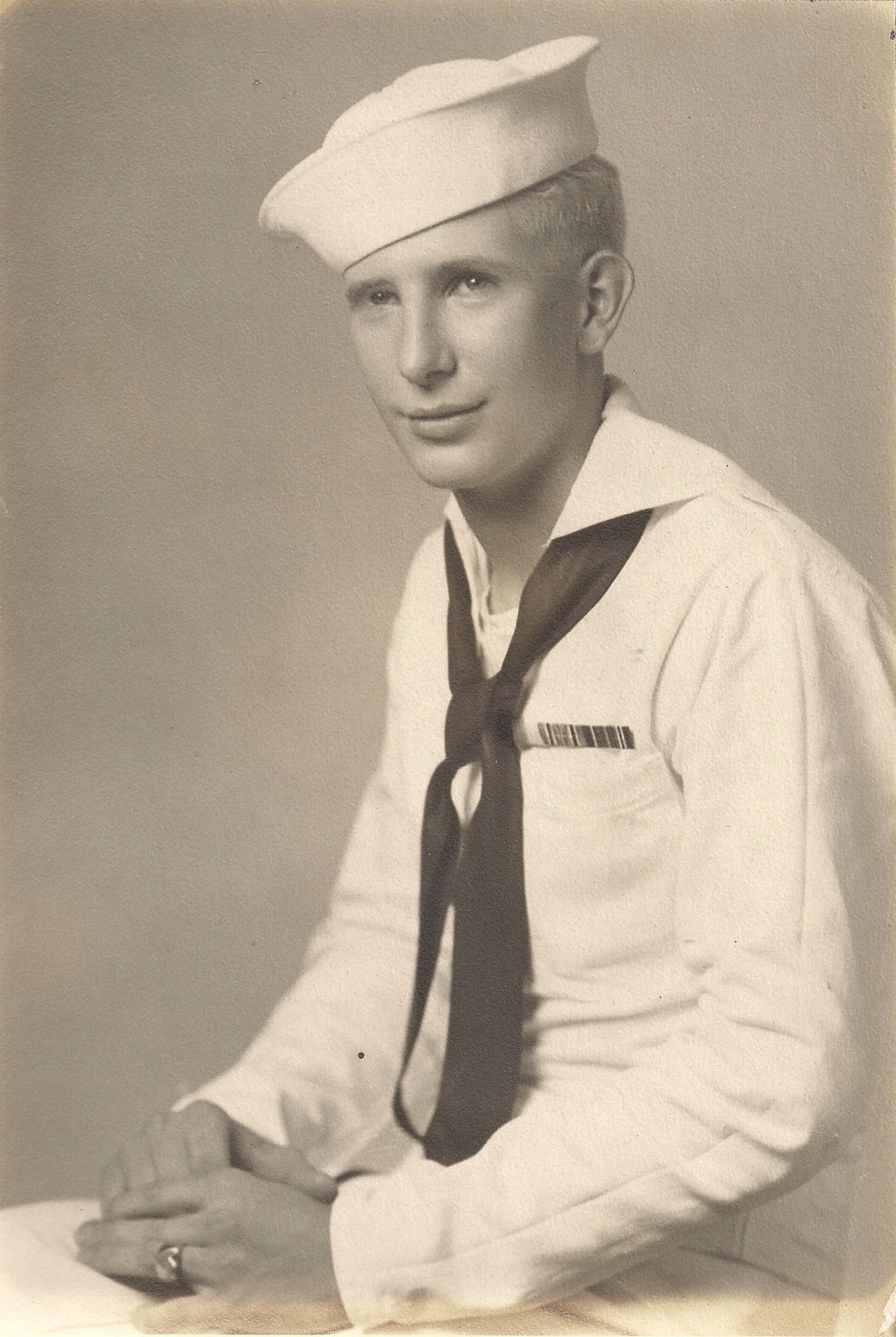 Donald Earl Lawrence, 88, of Janesville passed away Thursday, May 29, 2014 at Mercy Hospital & Trauma Center. Don was born December 31, 1925 in Belleville, WI, the son of Victor and Marion (Brakefield) Lawrence. He attended Janesville High School. He was a member of the U. S. Navy from January 4, 1943 to March 1, 1947. He served aboard the USS Bunker Hill as a signalman. Don married Carol Schickram on July 2, 1950. She preceded him in death November 30, 1977. He married Jane (Schewe) Jewell on July 1, 1978. She preceded him in death on January 11, 2010. Don retired from Fairbanks Morse Company on May 1, 1988 where he was employed as a welder. He was a member of First Lutheran Church and Kienow-Hilt V.F.W. Post # 1621. Don enjoyed attending Navy reunions and talking about his days of service in the Navy. He enjoyed camping and traveling with his wife, Jane, along with his success at the casinos. Don was an avid Packer fan.
Surviving are two sons, Alan (Kathleen) Lawrence and Douglas ( Renae) Lawrence, two step-children, Thomas Jewell and Susan (Chuck) Bailey all of Janesville, eight grandchildren, Angela (Danny) Erickson, Kyle Lawrence, Amy Lawrence, Anne Lawrence, Jeremy Lawrence, Joshua Lawrence, Aaron Jewell, Teresa Jewell, five great-grandchildren, one brother, Herb (Peggy) Lawrence of Janesville, one sister, Glenda (Jeff) Nagel of Cedarburg, WI. In addition to his two wives and his parents, he was preceded in death by three infant children, twins, Terry and Gerry and Linda, two sisters, Delores Johnson, Kris Lawrence and one brother, Robert Lawrence.
Funeral services are at 11 a.m. Wednesday, June 4, 2014 at Henke-Clarson Funeral Home, 1010 N. Wright rd., Janesville. Rev. James Melvin will officiate. Burial will be in Milton Lawns Memorial Park with military rites by Kienow-Hilt V.F.W. Post # 1621. Visitation will be from 5 to 7 p.m. Tuesday, June 3rd at Henke-Clarson Funeral Home.