Donald Harry Jones
May 13, 1933 - February 14, 2017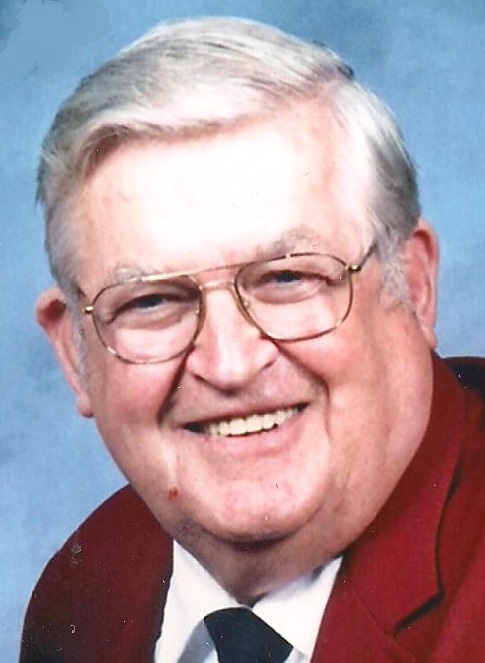 Donald Harry Jones, 83, a long-time Janesville resident died February 14, 2017 at Fairhaven in Whitewater. Donald was born in Beloit, WI on May 13, 1933, the son of Harry P. and Marjorie (Jewett) Jones. He graduated from Beloit High School. He married Barbara Powell on December 15, 1952. Donald was employed by General Motors for 35 years where he worked as a journeyman lift fork mechanic. He was a long-time member of the Afton Community Church. Donald served on the board of directors of numerous Masonic bodies. He was a member and Past Master of Janesville Masonic Lodge # 55, member and Past High Priest of Janesville Chapter # 5 of Royal Arch Masons, member and Past T.I.M. of Gebal Council, Past commander of Janesville Commandry # 2, member of Prior # 16 KYCH, member of York Rite College # 21, member of the Zor Shrine where he was a founding member of the mini cars, past president of the Southern Wisconsin Shrine Club, member and Past Patron of O.E.S. Chapter # 69, member and Past Watchman of Shepherds of Zion White Shrine # 15, member of Hope Court # 11 Order of the Amaranth, Past Royal Patron and Past Royal Grand Patron of the Grand Order of Amaranth of the State of Wisconsin and Aloha Conclave # 4 of True Kindred. He was a member of U.A.W. Local # 95 and Moose Lodge # 197.
Surviving are: his loving companion, Claire, three children, Harry Donald Jones, Alyn (Debra) Jones, Debra (Craig) Edmundson, 11 grandchildren, numerous great-grandchildren, one brother, Verne Jones, two sisters, Sue Boardman and Kay (Bill) Juno. Don's wife, Barbara preceded him in death on October 17, 2010. His parents also preceded him in death.
Funeral services will be at 1 p.m. on Saturday, February 18, 2017 at Henke-Clarson Funeral Home, 1010 N. Wright Rd., Janesville. Rev. Phil Ramsey will officiate. A Masonic service will be at 12:30 p.m. Saturday at Henke-Clarson Funeral Home where visitation will be from 11 a.m. until 12:30 p.m. on Saturday. Memorials may be made to the Afton Community Church or Shriners Hospital for Crippled Children. Henke-Clarson Funeral & Cremation Service. (608-741-1713).