Donald Heitsman
April 6, 1922 - February 3, 2014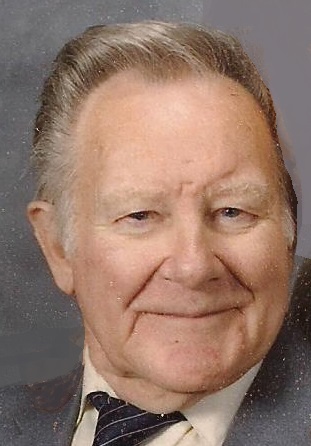 Donald Eugene Heitsman, 91, of Janesville died Monday, February 3, 2014 at Mercy Hospital & Trauma Center. Donald was born in Janesville, WI on April 6, 1922, the son of Walter and Mary (Smith) Heitsman. He married Doris (Soverns) Heitsman on December 29,1943 in Nevada, MO. Donald served in the U.S. Army during World War II from November 2, 1942 to February 8, 1946 and was stationed in North Africa and in the European and Pacific Theaters. Donald and Doris settled in Janesville upon his return from the service where he worked for General Motors until he retired in 1982. He was a life member of Kienow-Hilt V.F.W. Post # 1621 where he served in the honor guard for many years. Donald greatly enjoyed working in his garage restoring
his Model – A cars and numerous antiques. He also had a passion for learning about the Civil War.
He is survived by three children all of whom reside in Janesville: Dale (Lecia) Heitsman and their children Kristen (fiancee Kyle), Erica and Jessica: Duane (Dawn) Heitsman and their children Danielle and Lindsey: Debra (Edward) Koch and their children Ben (Jen) and their child, Abigail, Amy (Mark) and Valerie (Mitchel). He is further survived by five siblings, Doris Mae, Gerald, Alice, Dorothy and Helen as well as other relatives and friends. He was preceded in death by his wife, Doris on November 17, 2007. He was also preceded in death by a daughter, Donna Jean, his parents, Walter and Mary and siblings, Raymond, Genevieve and Kenneth.
Funeral services will be at 11 a.m. Friday, February 7, 2014 at Henke-Clarson Funeral Home with Rev. Krysta Deede officiating. Burial will follow in Oak Hill Cemetery with military rites by Kienow-Hilt V.F.W. Post # 1621. Visitations will be from 4 to 6 p.m. Thursday, Feb. 6th and from 10 to 11 a.m. Friday at Henke-Clarson Funeral Home.