Donald T. Keehn
February 7, 1934 - December 23, 2016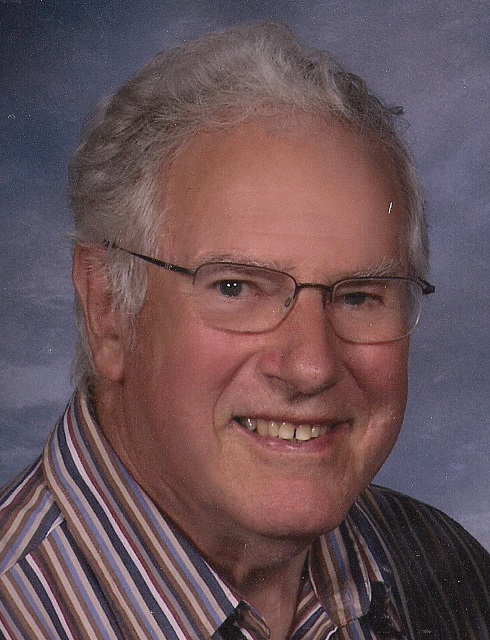 Donald T. Keehn, 82, of Janesville died peacefully at his home on December 23, 2016 surrounded by his family. He was born in Brooklyn, WI on February 7, 1934, the son of Theodore and Irene (Smith) Keehn. He graduated from Brooklyn High School, one of 12 in his class of 6 boys (three named Donald) and 6 girls. Donald served in the U. S. Army from 1956 to 1958 and was stationed in Germany. He married Ruth Larson on September 3, 1960 at Christ Lutheran Church in Stoughton, WI. He began working at Fisher Body in Janesville in 1958 and continued his employment with General Motors until retiring in 1991. He was a member of U.A.W. Local # 95. Donald was a member of First Lutheran Church where he served as an usher, greeter, office volunteer and was a member of the Men's Bible Study. He enjoyed gardening, bird watching, especially cardinals, sports of all kinds, reading, listening to country music and wine making. Donald was a loving husband, father, grandfather and great-grandfather.
Donald Keehn is survived by his wife of 56 years, Ruth Keehn, children; Rodney Keehn (Carmen), Lisa (Jay) Winzenz, grandchildren; Emily and Olivia Winzenz, Joshua (Monse) Fetting, Jacob (Jessie Brown) Fetting, Alex Fetting, great-grandchildren; Danna and Samuel Fetting, sisters; Eunice Grunnet and Leona Arn, sisters-in-law; Sarah Keehn and Doris Raila, nieces and nephews. He is preceded in death by his parents, brothers, Arthur, George, Lavern, Roy and Earl, his sister, Alice Briggs as well as nieces and nephews.
Funeral services will be at 11 a.m. Thursday, December 29, 2016 at First Lutheran Church, 602 N. Randall Ave., Janesville. Rev. James Melvin will officiate. Visitation will be at First Lutheran Church on Thursday from 9:30 to 11 a.m. Burial with military rites by Kienow-Hilt V. F. W. Post # 1621 will be in Oak Hill Cemetery. In lieu of flowers memorials may be made to a memorial fund to be established in Don's name. The family is being assisted by Henke-Clarson Funeral Home.