Donald W. Lundeberg
January 29, 1947 - July 5, 2018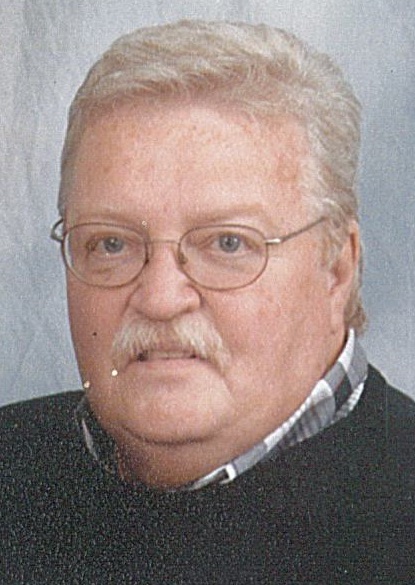 Donald W. Lundeberg, age 71, of Janesville passed away July 5, 2018 at Mercyhealth Hospital & Trauma Center. He was born January 29, 1947 in Ashland, WI, the son of Jennings and Evelyn (Haggerty) Lundeberg. He graduated from Janesville High School in 1965. He married Diane Helmeid on January 4, 1975. Don was a hairdresser in Janesville for 40 years and made many friendships thru his work. He loved to travel and looked forward to trips to Puerto Vallarta and most recently to Los Angeles, CA. Don also loved to go on road trips but could never drive past a casino without stopping. Don loved his family and was very proud of his grandchildren.
Don Lundeberg is survived by his wife and best friend, Diane, his daughter, Shawn Oren (Kevin Heath) of Footville, his son, Shane (Bridget Howze) of Los Angeles, CA, his precious grandchildren Jay Oren, Morgan Oren and Korin Heath. He is further survived by his sister, Jeri Colclosure and brother Scott Lundeberg both of Tennessee, his father-in-law, Gladwyn Helmeid, his brother-in-law and sister-in-law, Dennis (Jane) Helmeid, brother-in-law Mark Helgesen, nieces and nephew, Nicole, Allison and Matt. He is also survived by many other relatives and friends. He was preceded in death by his parents, sister, Linda Dopkins, brother, John Lundeberg, mother-in-law, Grace Helmeid and sister-in-law Barb Helgesen.
Visitation will be from 9:30 to 11 a.m. Saturday, July 14, 2018 at Henke-Clarson Funeral Home, 1010 N. Wright Rd., Janesville. Services will follow at 11 a.m. Saturday, July 14th at Henke-Clarson Funeral Home with Rev. James Johnson officiating.
The family wishes to thank the Mercy ER, Cath Lab and ICU. Your professionalism and compassion will never be forgotten. Also, to all of our relatives and friends and "The Mercy Kitchen" family for all of your prayers, love and support. A special thank you to Joy for being his guardian angel.