Donna M. Brockway
October 27, 1930 - June 7, 2018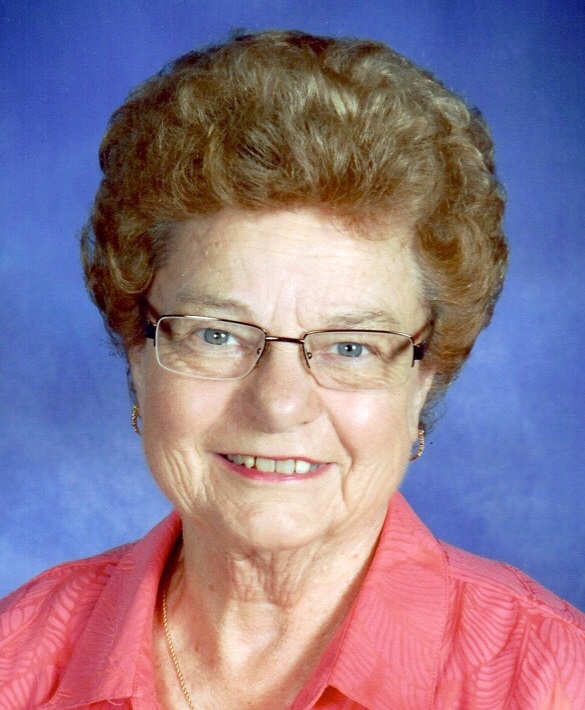 Donna M. Brockway, age 87, of Janesville passed away Thursday, June 7, 2018 at Mercyhealth Hospital & Trauma Center. Donna was born in Brooklyn, WI on October 27, 1930, the daughter of Orver and Elsie (Leeder) Kutzke. She graduated from Janesville High School in 1949. After high school she was employed for five years by Parker Pen Company. She later was employed as a department manager at Bel Scot Department Store for 14 years. Donna married Roland "Skip" Brockway on February 2, 1974. Skip died August 17, 2008. Donna was a charter member of Faith Lutheran Church and currently a member of St. Peter's Lutheran Church. She was a member of Women of the Moose # 477 and the Ladies Auxiliary of Kienow-Hilt V.F.W. Post # 1621. Donna enjoyed following the Packers, Brewers and Badgers. She also enjoyed watching her children and grandchildren play sports at Parker High School. She also enjoyed playing the slots, bingo and playing cards with her card club of over 50 years.
Donna is survived by 3 children, Craig (Yvonne) Brace, Denise (Chuck) Mueller, Barry (Kathleen) Brockway, U.S. Navy Commander Ret., 8 grandchildren, Christopher (Gretchen) Brace, Michael Brace, Kathryn (Luke) DeZeeuw, Justin Mueller, Robyn Mueller, Jessica (Cameron) Tucker, Kayla Brockway, Christopher Brockway, 5 great-grandchildren, Norah, Warren, Maureen, Alan and Audrey. In addition to her husband and parents, she was preceded in death by 3 sisters, Elaine Elmer, Doris Thornton, Betty Stanley and a great-granddaughter, Marley Brace.
Private services will be held on Monday, June 11, 2018 at Henke-Clarson Funeral Home, Janesville with Rev. Bruce Gray officiating. Burial will follow in Milton Lawns Memorial Park.