Donna Marie Schroeder
December 12, 1964 - January 18, 2013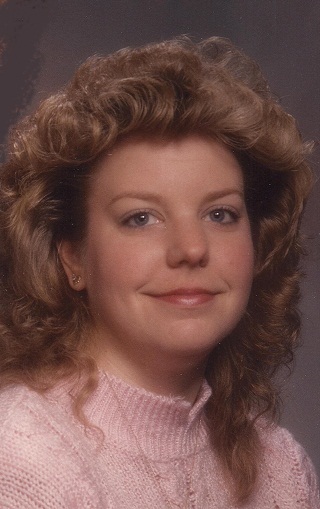 Donna Marie Schroeder, 48, of Janesville passed away unexpectedly on Friday, January 18, 2013 shortly after arrival at St. Mary's Janesville Hospital. Donna was born in Janesville on December 12, 1964, the daughter of Ronald and Rona (Nyman) Dolgner. She graduated from Parker High School in 1983 and attended Blackhawk Technical College. She married Gary E. Schroeder on March 27, 1993. Donna was employed for the past 26 years by the U. S. Department of Agriculture-Farm Service Agency in Janesville. Donna was a life-long member of
St. John Lutheran Church where she was a former Sunday School teacher. She was long active and was past president of the Lincoln School P.T. A. and was a 4-H leader.
Surviving are her husband, Gary, three children, Eli and Emma both at home, Michael of Janesville, one grandson, Milo, her mother, Rona Dolgner of Janesville, her sister, Tami (Russ) Siedschlag and her children, Selena and Garett Hayden of Fairwater, WI sisters-in-law, Carol (Tom) Bluhm, Bonnie (Bill) Karlen, Nancy (Dick) Karlen, Donna Stuckey, a special cousin, Denny (Marian) Dolgner, step-sisters, Danette (Bob) Gonzalez and children, Debra ( Dave) Philipps and children, Darcie (Todd) Haakinson and children, aunts, uncles, cousins, nieces, nephews and many good friends. She was preceded in death by her father, Ronald Dolgner, her father-in-law and mother-in-law, Harold and Esther Schroeder, a sister-in-law, Geraldine Kutz and her step-father, Donald Sheldon.
Funeral services will be at 10:30 a.m. Saturday, January 26, 2013 at St. John Lutheran Church with Pastor Bond Haldeman officiating. Burial will be in Milton Lawns Memorial Park. Visitation will be from 4 to 7 p.m. Friday, Jan. 25th at Henke-Clarson Funeral Home, 1010 N. Wright Rd., Janesville and at the church on Saturday from 9:30 to 10:30 a.m. In lieu of other expressions of sympathy, memorials may be made to the Schroeder children's education fund.