Donna Vaughn Ahern (Kirchoff)
July 24, 1935 - October 27, 2013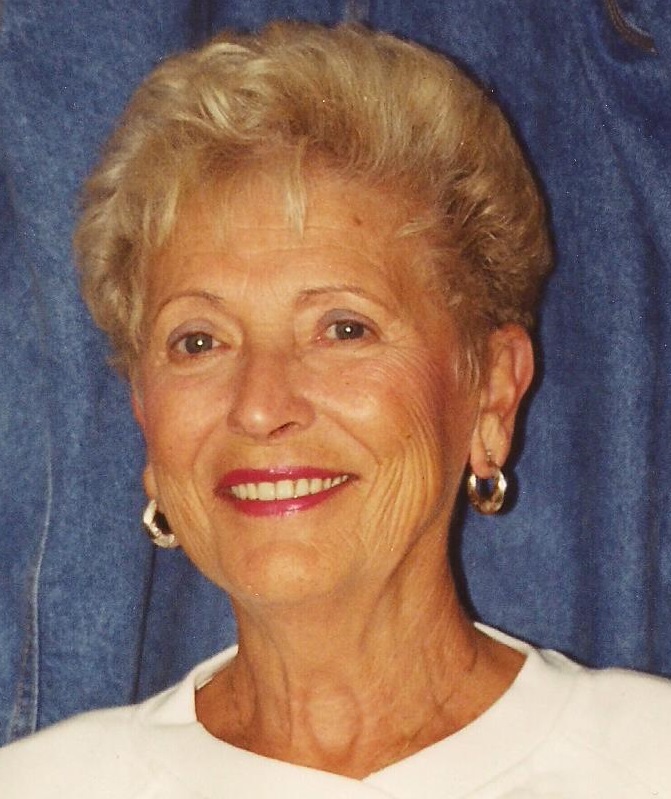 Donna Vaughn Ahern ( Kirchoff), of Janesville, WI born 7.24.35 to William C. Kirchoff and Margaret Kirchoff (DePold) was born into eternal life with her loving family surrounding her on October 27th 2013. Donna was a loving , kindhearted, fun- loving spirit who was fiercely loyal to those that were fortunate to call her family or friend. She was employed as a executive secretary by numerous area businesses eventually retiring from the Boston Store. Donna married John ( Red) Ahern on May 10, 1968. They had many years together , and enjoyed spending time with family and friends over the years in Adams Friendship WI , Green Valley AZ and Janesville, WI.
Donna is survived by her husband John Ahern, son Mark Ludois and wife Kimberlee Bell Ludois, grandchildren Nathan Ludois ( Rachel) and Emily Wallman ( Nathan) , great- grandchildren, Conner Wallman, Madelynn Wallman and Mason Wallman. Son , Scott Ludois , wife Tammy Ludois, grandchildren , Amanda Ludois and Jacquelyn Ludois. Donna is also survived by 2 special nieces Cindy Eagle and Wendy Klocke who's loving care over the last year has been so appreciated. She is also survived by many close and very special friends along with her beloved Yorkie, Katie. Donna was pre-deceased by her parents, William and Margaret Kirchoff , grandparents Elsie and William Kirchoff, Amanda and Fred Depold and adored canines, Ceaser, Gus and Lil'Moe.
The family wishes to extended a sincere thank you to Agrace HospiceCare as well as to her two special caregivers for all of their wonderful care.
A visitation will be from 1 to 3 p.m. Saturday, November 2, 2013 at Henke-Clarson Funeral Home, 1010 N. Wright Rd., Janesville with a Celebration of Life service at 3 p.m. Saturday.
Angels Among Us
An angel ascended to heaven tonight
Free from the constraints of her earthly being.
She slipped past her loved ones as they said goodbye
And traveled the light path that beckoned her soul.
While her past lay before her, she searched through the years
Of tragedy and triumph, of love and regret.
She had said her goodbyes and made her amends,
Her lessons well learned and a life well lived,
A legacy of love for those left behind.
Catching a moonbeam, she soared through the stars.
Closer to heaven and those that await.
A beautiful reunion with those she had loved
Having journeyed before her and traveled their light.
She will bask in the glory of her newfound awareness
While she awaits her earthbound loved ones to call
With outstretched arms as our angel she will wait
To guide us home safely as we soar through the stars and catch our own
moonbeam until safe in her arms.
Kimberlee Bell Ludois