Dora E. Norton
April 13, 1916 - March 5, 2015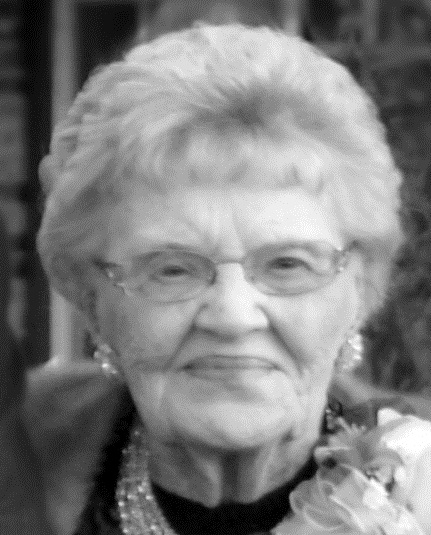 Dora E. Norton passed away peacefully on March 5, 2015 at her home, under hospice care, at the grand age of 98 surrounded by her family.
She was born on April 13, 1916 in Niagara Falls, New York to Harold and Hazel Ransom. She was one of two children. In 1939 she married Ralph Ousterhout and they had one son, James. Ralph died unexpectedly in 1944, and Dora was given his sales job at H.J. Heinz Co. where she worked for two years in advertising, after which time she worked for Carrigan's Niagara Dairy Co., in Niagara Falls, also in advertising. In 1947, she met the second love of her life, Thomas Norton, and they were married in 1948. Dora then went to work, in advertising, for Wendt's Dairy in Niagara Falls were Thomas also worked as sales manager. In 1955, Dora, Tom and son James moved to Janesville, when Thomas went to work for Shurtleff's Dairy. Dora worked for the Janesville Gazette, in advertising, during the 1960's, and then she worked part time in her son's Radio Shack franchise store as a bookkeeper during the 1970's.
Dora and Tom enjoyed a happy and active life together and they had many friends. After their retirement, they regularly took arranged tours of the world and enjoyed touring the country in their motor home. She was a member of the First Presbyterian church in Janesville and enjoyed helping out with bake sales and other kitchen activities.
Dora will be missed by family and friends, as her intense love for them was a gift she could never hide. Dora had a kind, warm-hearted love for everyone. She was a wonderful mother, grandmother, and great-grandmother. She is survived by her son James Ousterhout; two grandchildren, Jarrett Ousterhout (Traci) and Darryl Ousterhout (Tanya); three great grandchildren, Avery, Makenna, and Brittany, one nephew Larry Ransom (Jeanie), two nieces, several grand nieces, and nephews. Her husband Thomas, and her brother Frank Ransom preceded her in death.
Arrangements for Dora's cremation are being handled by Henke-Clarson Funeral Home. Dora will rest in peace at Milton Lawns Mausoleum, next to her loving husband of 53 years.
In lieu of flowers or donations, in memory Dora, the family requests they be sent to: Agrace Hospice, 2901 N. Wright Rd Janesville, WI, 53546.