Dorah C. Nielson
May 28, 1916 - July 7, 2013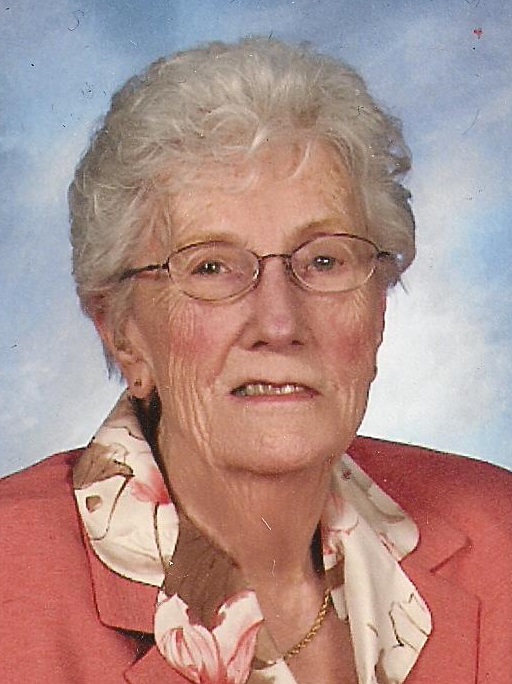 Dorah C. Nielsen, 97, of Janesville died Sunday, July 7, 2013 at Cedar Crest Health Center. She was born May 28, 1916 to Nels and Pauline (Andersen) Johnsen in Missouri Valley, IA. She married Arnold Nielsen on January 6, 1936. They farmed until 1945 when Arnold went to college and seminary. Following his being ordained a pastor, they served churches together for 43 years in Nebraska and Wisconsin until Rev. Nielsen retired in 1988. Rev. Nielsen died in January of 1989. Dorah was a very active member of Cargill United Methodist Church and served for 35 years on the United Methodist Women District Board.
Surviving are three children, Charlene Aldrich, Pauline Kosanovich and Roger Nielsen, grandchildren, Donna (David) Kracht, Chris (Tammy) Aldrich, Tim Aldrich, Wendy Kosanovich Jenny (Tom) Westervelt, great-grandchildren, Alex and Joe Kracht, Kersti, Chad, Owen and Gwen Aldrich, Eva, Nicholas and Theo Kosanovich-Ware and Lilly Westervelt. In addition to her husband and parents, she was preceded in death by sons-in-law, Robert Aldrich and Michael Kosanovich as well as grandchildren, Mickey Kosanovich, Mark Aldrich and Ora Nielsen.
"The family would like to extend thanks to the staffs of St. Mary's Medical Center and Cedar Crest for their nurturance and care."
Private family visitation and prayer service will be from noon to 1 p.m. Saturday, July 13, 2013 at Henke-Clarson Funeral Home. A public memorial service will be at 2 p.m. Saturday, July 13, 2013 at Cargill United Methodist Church 2000 Wesley Avenue, Janesville. Rev. Forrest R. Wells will officiate. Private burial will be in Milton Lawns Memorial Park. Memorials may be made to Cargill United Methodist Church or the charity of the donor's choice. Assisting the family is Henke-Clarson Funeral Home.