Doris M. Anderson
May 1, 1918 - May 10, 2018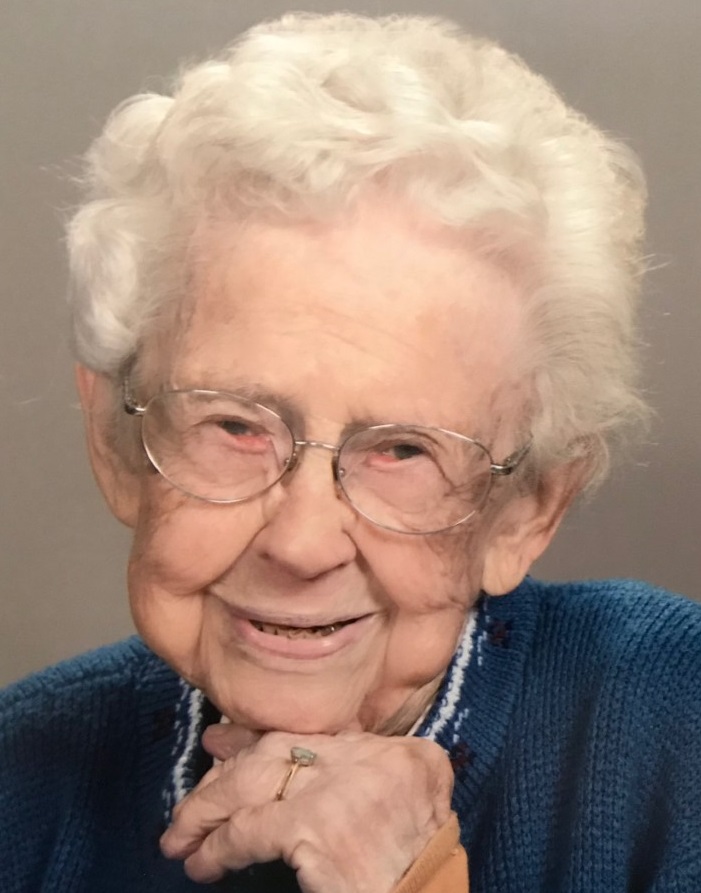 Doris M. Anderson age 100, a life-long resident of Janesville, passed away on Thursday, May 10, 2018 at Huntington Place. She was born on May 1, 1918 in Janesville, the daughter of Alfred and Tilla Paulson (Toen) Anderson. She attended the old Jefferson School, graduated from Janesville High School in 1935, and received her Bachelor of Education Degree from UW-Whitewater in 1939. After teaching business education at the LaFarge and Clinton High Schools, she joined the Janesville Board of Education, retiring in 1980.
Following her retirement, she pursued her hobbies of travel, art, fishing and reading. She traveled extensively in Europe, Canada, and the United States. She was especially pleased to have met her relatives in Norway and to have visited her ancestral homes there. She was awarded several regional and state honors for her watercolors and pen and ink drawings. She enjoyed fishing in Norway and Alaska and in the streams of Wisconsin.
Doris was a member of Faith Lutheran Church and its Lydia Circle. She was a charter member of Nordland Lodge – Sons of Norway; a charter member of Alpha Iota Chapter – Delta Kappa Gamma; WOTM; and Retired Teachers organizations. During her working career, she was active in several civic and professional organizations.
Doris is survived by two nieces: Nordis (Jim) Smith, Montgomery, AL, and Christine (Larry) McLynn, Charlotte, NC, and their children: Kevin (JinJin) Smith, and their son, Andrew, Madison, WI; Martha (Ty) Wilkins and their children, Ava, Alexander, and Theodore, Austin, TX; Carolyn Smith, Montgomery, AL; and Mhairi McLynn, Charlotte, NC. She was preceded in death by her parents, her sister and brother-in-law Alta and Harold Pederson, and their infant son, Robert.
Funeral services will be held on Thursday, May 17, 2018 at 10:30 a.m. at Faith Lutheran Church, 2116 Mineral Point Avenue, Janesville, with Pastor Felix Malpica officiating. Visitation will be at the church for one hour prior to the service. Burial will be in Oak Hill Cemetery.The family is being assisted by Henke-Clarson Funeral Home.