Dorothy A. Sanders
January 23, 1930 - June 23, 2015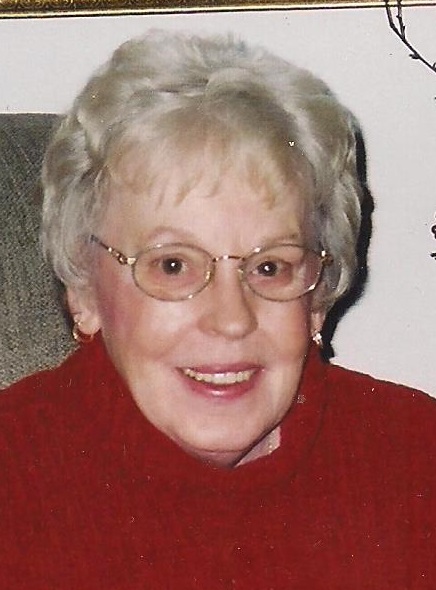 Dorothy A. Sanders, 85, of Footville, formerly of Janesville passed away Tuesday, June 23, 2015 at St. Elizabeth Manor. She was born January 23, 1930 in Milwaukee, WI, the daughter of Ray and Gladys (Fields) Dix. Dorothy was employed by General Motors until her retirement 20 years later. She was one of the first women to work on the line at GM which came with much resistance but her strong, independent spirit overcame all obstacles in her way. She fiercely loved her family, close friends and her faith. She loved going to family parties, playing cards, working on her genealogy, was an avid reader and always enjoyed going to lunch.
Dorothy is survived by her loving children, Debbie (Jan) Boogaard of Durand, IL, Butch (Darla) Ortman of Missouri and Barb (Tom) Spilde of Janesville; her cherished grandchildren, Renae (John) Barnes, Julie (Steve) Heidel, Shad (Amanda) Ortman, Jason (Kelly) Jones, Ryan Jones, Jan (Carma) Boogaard, Joel (Angela) Boogaard, Timothy (Jennifer) Ortman, Troy (Carrie) Spilde, Leif (Ann) Spilde, Justin (Renee) Roberts and Anthony Roberts; great-grandchildren, Anika, Alyssa, Olivia, Sophia, Dax, Torunn, Danica, Jaxon, Jameson, Cashton, Sierra, Evelyn, JJ, Tyler, Logan, Lilah, Peyton, Sonora, Amelia, Josef, Andy, Tanner, Avi and Claire; one sister, Evelyn Olson of Janesville and many nieces and nephews. She was predeceased by her parents, brothers Richard, Bill and Russell and sisters Maxine, Bonnie and Katie.
"The family would like to offer a special thank you to Agrace Hospice Care and St. Elizabeth Manor for the loving care they gave our loved one."
Funeral services are at 11:30 a.m. Saturday, June 27, 2015 at Henke-Clarson Funeral Home, Janesville with Rev. John Froiland officiating. Interment will follow in Oak Hill Cemetery. Visitation will be from 10 to 11:30 a.m. Saturday at Henke-Clarson Funeral Home.