Dorothy E. Thomas
November 20, 1933 - November 11, 2015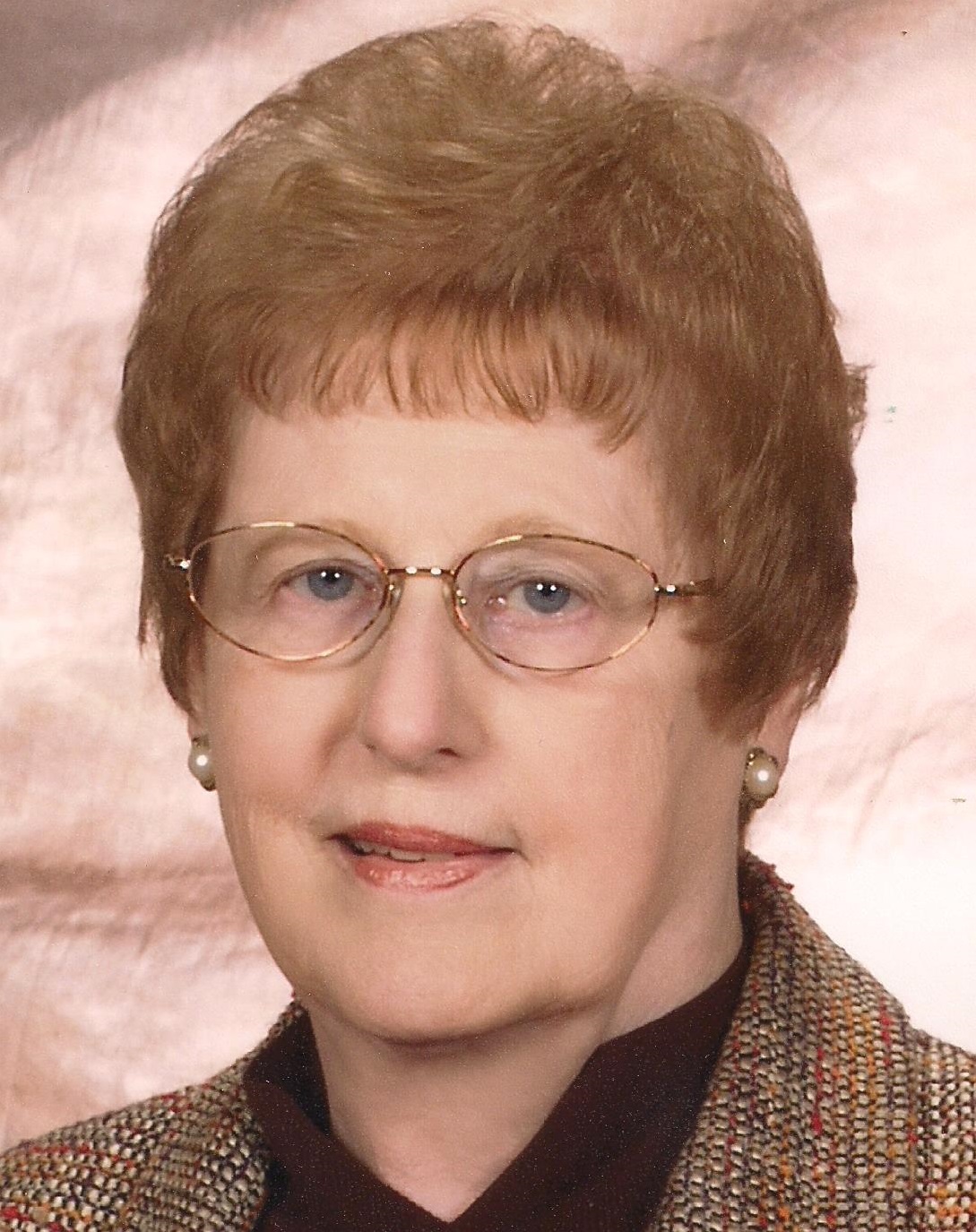 Dorothy E. Thomas, 81, of Janesville, WI died Wednesday, November 11, 2015 at Agrace Center for Hospice and Palliative Care. Dorothy was born November 20, 1933 in Stitzer, WI, the daughter of Edwin and Irene Rice Hirsch. She graduated from Boscobel High School in 1952 and earned a Bachelor of Science Degree in Elementary Education from Platteville State College in 1955. Dorothy married David C. Thomas of Wisconsin Rapids, WI on March 25, 1956 in Boscobel. Mrs. Thomas taught kindergarten at Roosevelt and Washington elementary schools in Janesville. She also taught first grade in Copperas Cove, Texas. Dorothy taught pre-school for 15 years at Graper's Nursery School in Janesville. She enjoyed meeting some of those students and their parents in later years. Dorothy was an active member of Cargill United Methodist Church where she was a member of United Methodist Women and UMW sponsored circles. She also spent many years in the Cargill Education Department teaching church school and serving as a children's coordinator. Dorothy was a member of various church committees. Mrs. Thomas was a volunteer for ECHO and Meals on Wheels. Dorothy especially enjoyed traveling and took many trips all over the United States with her family. In later years she and her husband took several trips to Europe and Hawaii. Dorothy enjoyed nature, camping, and spent many summers camping and hiking with her family. She visited all 50 states as well as 16 foreign countries.
Dorothy Thomas is survived by her loving husband, David, a daughter, Susan Thomas and a son, Stephen Thomas both of Minneapolis, MN, a son, Daniel Thomas (Kay) of Greensboro, NC, a granddaughter, Elizabeth Upper (Tim), a grandson, Joshua Thomas, a sister, Janet Mueller of Wisconsin Rapids, WI, a brother, John Hirsch (Vicki) of Platteville, WI and numerous nieces and nephews. She was preceded in death by her parents.
THE FAMILY WISHES TO THANK ALL THE STAFF OF AGRACE CENTER FOR HOSPICE AND PALLIATIVE CARE IN JANESVILLE FOR THEIR LOVING CARE AND SUPPORT.
Services will be at 11 a.m. Monday, November 16, 2015 at Cargill United Methodist Church. Rev. Susan Lockman will officiate. Entombment will be in the Milton Lawns Mausoleum. Visitation will be from 1 to 3 p.m. Sunday, November 15th at Henke-Clarson Funeral Home and at Cargill Church on Monday from 10 a.m. until 11 a.m. Memorials may be made in Dorothy's name to Agrace Hospice Care, 2901 North Wright Road, Janesville, WI 53546 or Rotary Botanical Gardens, 1455 Palmer Drive, Janesville, WI 53545. The Thomas family is being assisted by Henke-Clarson Funeral Home (608-741-1713).