Dorothy Jane Roehl
September 26, 1925 - January 15, 2013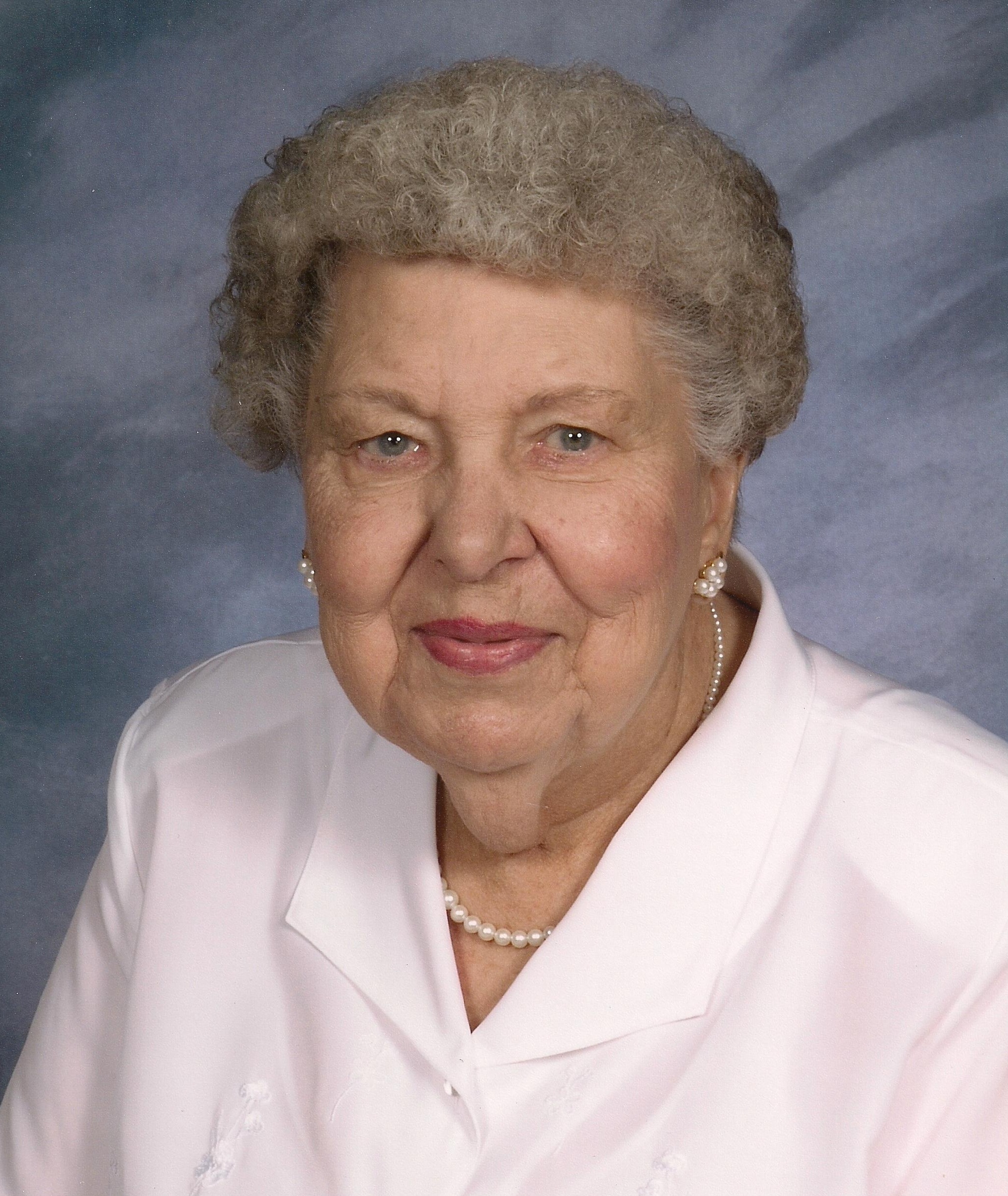 Dorothy Jane Roehl, 87, of Janesville passed away Tuesday, January 15, 2013 at Mercy Hospital & Trauma Center. Dorothy believed she was truly blessed to have a strong loving family that took care of her in her later years and wanted to be sure everyone knew it, but in reality it was her family that was blessed to have a loving mother and grandmother like her.
She was born in Janesville Township on September 26, 1925, the daughter of George and Marie (Topp) Buehl. She married Joseph E. Roehl Sr. on December 19, 1945. He preceded her in death on August 6, 2005. Dorothy was employed by Parker Pen Company for 35 years. She was a life-long member of St. John Lutheran Church and her church was always extremely important to her. Her family was always most important and she especially enjoyed her times dancing with her husband, Joe.
Dorothy Roehl is survived by her three sons, Jerry (Deb) Roehl, Joe (Cindy) Roehl, and Jim (Becky) Roehl all of Janesville, eight grandchildren, Mike (Mandie), Tina (Scott), Doug (Amelia), Andy (Brigitte), Tom (Amy), Katie, Lizzy and Lexy, six great-grandchildren, Carter, Corbin, Samantha, Logan, Cecilia, Athena, one sister, Kathryn Wright, one brother, Robert (Valerie) Buehl, two sisters-in-law, LaVaughn Buehl and Elaine Buehl, numerous nieces and nephews. In addition to her husband of 60 years, Joe, she was preceded in death by her parents, two brothers, Norman Buehl and Kenneth Buehl.
Funeral services will be at 2:30 p.m. Sunday, January 20, 2013 at St. John Lutheran Church, 302 N. Parker Drive, Janesville. Rev. Bond Haldeman will officiate. Visitation will be at the church on Sunday from 1:30 to 2:30 p.m. Private burial will be Monday at Milton Lawns Memorial Park. Assisting the family is Henke-Clarson Funeral Home.