Dorothy Reddy
February 19, 1922 - August 30, 2018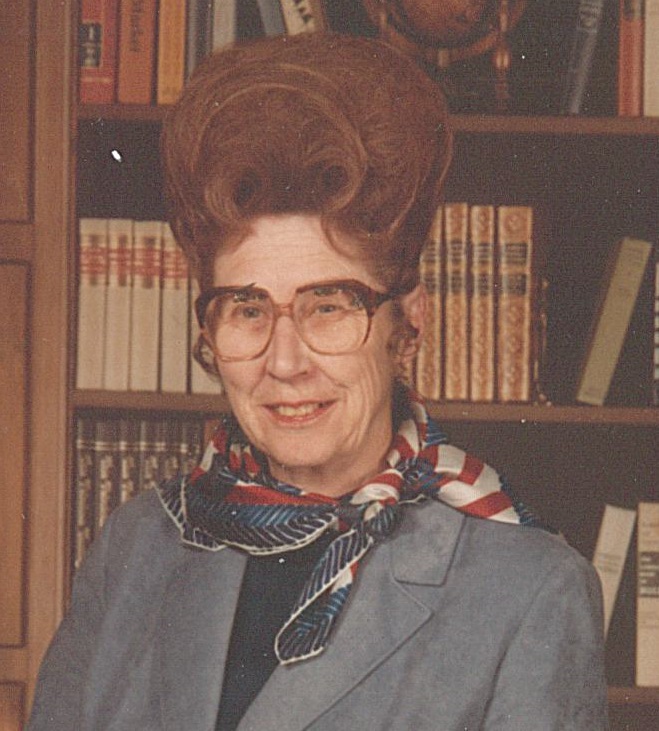 Dorothy Reddy, age 96 of Janesville WI passed away Thursday, August 30, 2018 at Edgerton Care Center. She was born near Brooklyn, WI, the daughter of Clifford and Fannie Thompson on February 19,1922. She married Clarence L. Reddy in 1947 on her parents farm near Indian Ford, WI and her husband preceded her in death in 1988. Dorothy graduated from Evansville High School, Green County Normal Teacher's College and received her B.E. degree from the University of Wisconsin-Whitewater. She also attended International Summer School at the University of Oslo, Oslo, Norway. She was involved in education for 44 years and taught for the final several years in the Milton School System. She taught at the Harmony School serving there as building principal for 20 years. For the last six years that she taught, she taught second grade at the Janesville consolidated School. After retiring, she volunteered four mornings a week at Janesville Consolidated School for 21 years and helping with three grades. Dorothy received the Outstanding Teacher of Elementary and Secondary Education Award in 1976 and the 4-H Alumni award in 1996. She served as co-superintendent of the educational department of the Rock County 4-H Fair for 20 years. She was a judge for many educational activities at spelling B's, C E S A 2, interpretive reading, science fairs in the educational area of the Rock County 4-H Fair and for the V F W Poppy display.
Dorothy is a member of St. Mark Lutheran Church, the Janesville Retired Teachers , the W R E A and the 4-H Alumni. She had been a Sunday School Teacher and Vacation Bible School Teacher. Dorothy was a world traveler. Her aunt introduced her to travel by taking her by train to the Chicago World's Fair Century of Progress in 1933 when she was 11 years old. She finally finished visiting all seven continents in 1999 when she visited Antarctica. She also traveled to several islands including Hawaii, Tahiti, Guam, Galapagos Islands, Falkland, Iceland as well as many more. She cruised on the Queen Elizabeth 2 and traveled on the Eurostar, the high speed train that goes under the English Channel from London to Paris. She traveled to Churchill, Manitoba to witness the migration of the polar bears right through the town of Hudson Bay. Her most exciting trip was 21 day trip around the world via the French Concorde, the supersonic jet that traveled at twice the speed of sound (1350 M.P.H.) (Mach 2) and cruised at 50,000 to 60,000 feet in altitude. The trip stopped for 3 to 4 days in five world cities, Sydney, Australia, Delphi and Agra, India, Hong Kong, Cairo, Egypt and Paris, France. The return home from Paris to New York was 3 hours and 40 minutes.
Dorothy Reddy is survived by her son, Daniel (Diane) Reddy and her brother, Glenn (Janice) Thompson. Preceding Dorothy in death are her husband, Clarence Reddy, her parents and three sisters, Lona Albrecht, Cleve Thompson and Ruth Thompson.
Funeral services will at 12 Noon Wednesday, September 5, 2018 at St. Mark Lutheran Church, 2921 Mt. Zion Avenue, Janesville with Pastor Brad Urlaub officiating. Burial will follow the service, next to her husband Clarence, at Oak Hill Cemetery. Visitation is to be from 10 a.m. until Noon Wednesday at the church. The Reddy family is being assisted by Henke-Clarson Funeral Home.