Dr. Herbert M. 'Herb' Snodgrass
November 16, 1914 - December 28, 2013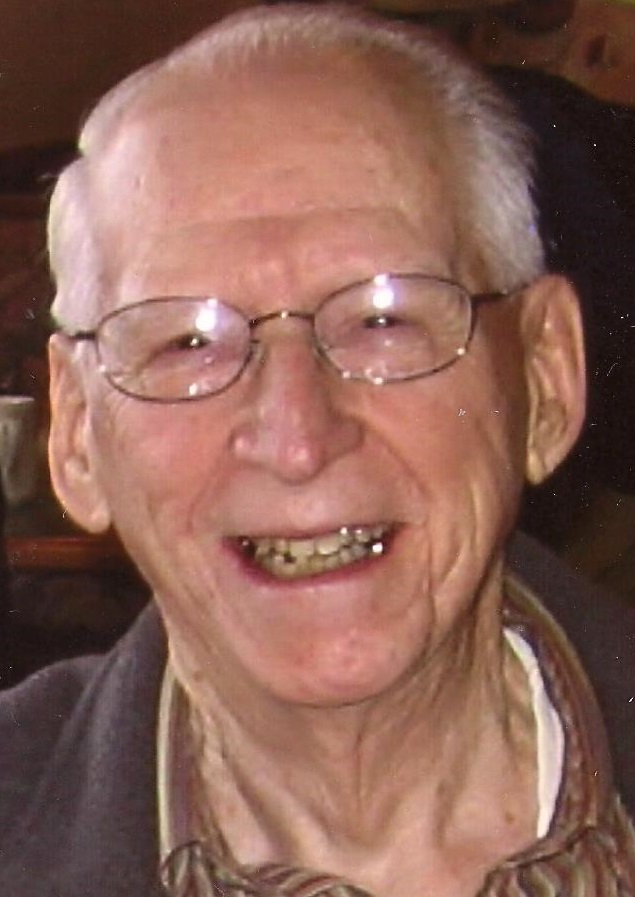 Dr. Herbert M. 'Herb' Snodgrass passed away December 28th, 2013 at Cedar Crest, Janesville, Wisconsin. He was a resident of Cedar Crest Assisted Living and was born on November 16, 1914 in Rice Lake,Wisconsin, the son of George M. Snodgrass and Inez (Toby) Snodgrass. He spent time in Superior, Wisconsin and attended high school in LaCrosse, Wisconsin. He graduated from the University of Wisconsin – Madison and in 1941, completed his medical degree at the University of Louisville Medical School. While in Louisville, Kentucky, he met and married his beloved wife, Cathlene. She joined him in the service in the Air Corps a week after the Pearl Harbor attack and they were stationed at various training fields in Texas until his release in 1945. They moved to Janesville in 1946 when he joined the old Pember – Nuzum Clinic. He completed his Internal Medicine Residency at Wood Veterans Hospital, Milwaukee, Wisconsin and received his Board Certification for Internal Medicine in 1951. He practiced medicine at Pember – Nuzum Clinic, Janesville and then Riverview Clinic, Janesville. He eventually became Chief of Staff at Mercy Hospital, Janesville. In 1977, he received the Max Fox Preceptor Award for 'effective service in mentoring and guiding UW medical students'. After leaving family medical practice, he became the onsite physician at the General Motors plant in Janesville. After his retirement in 1980, he performed part time work, consulting for the Wisconsin Department of Vocational Rehabilitation.
Herbert loved his family unconditionally, and hoped each member could be his best.
In the 60 plus years Herbert and Cathlene lived in Janesville, they enjoyed a close circle of friends- cultivating special relationships that endured for many decades.
'Herb' was an avid gardener, who loved sharing his tomatoes, squash and other fresh vegetables with friends and neighbors. He loved gardening at the Good Acres Farm and the relationships he formed there.
He was an accomplished singer with a strong, pitch perfect tenor voice, and he was a valued member of church choirs for many decades, including the Cargill Methodist Church, Janesville, the First Congregational Church, Janesville and the Cedar Crest Warblers. Even after he had retired from choir participation, his voice was frequently heard coming from his apartment.
He and Cathlene loved collecting and refinishing antiques together. Their homes were decorated with many items that they had recreated together.
He enjoyed writing humorous poetry, often composing verses that would be presented to honor special occasions.
He loved playing Scrabble with Cathlene.
He and Cathlene always had a dog, most recently, a beloved Jack Russell terrier which he named Samantha ('Sammy').
Above all, Herbert felt blessed by 71 years of marriage to Cathlene, and his close relationships with family and friends.
He is survived by two sons, Jeffrey Nulton Snodgrass of Belgium, Wisconsin, Allen Toby Snodgrass of Melbourne, Florida, grandsons Todd Snodgrass, Deland, Florida, Scott Snodgrass, Melbourne, granddaughter Erin Cathlene Grubbs of Deland Florida, and great-grandson Will T. Grubbs III, Deland, sister in law Ruth Snodgrass of LaCrosse, WI, nieces and nephews including very special niece Carolyn (Don) Seierstad of Janesville. He was preceded in death by his wife, Cathlene, sister Kay (Carroll) Flanagan, brother, George (Ruth) Snodgrass, daughter in law, Janice (Allen) Snodgrass, special first cousin Nulton (Carol) Severance and special brother in law, Carroll (Kay) Flanagan.
The family wishes to thank the entire Cedar Crest staff for their compassionate care. A memorial service will be held at 2 p.m. Thursday, January 2, 2014 at the Cedar Crest Chapel with Rev. Mary Bielke officiating. The family requests that memorials be made to the Cedar Crest Foundation. The family is being assisted by Henke-Clarson Funeral Home.