Duane G. Owen
September 13, 1924 - January 29, 2013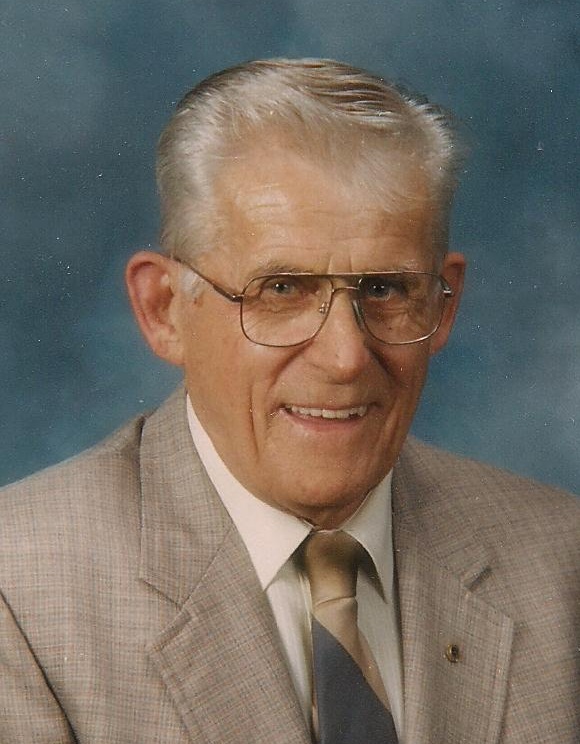 Duane Gilbert Owen, 88, of Janesville passed away at Rock Haven Nursing Home on Tuesday, January 29, 2013. Duane was born on September 13, 1924 in Reedsburg, WI, the son of Winfield and Frieda (Vogel) Owen. He married Marjorie Hagar on September 6, 1952 at St. Paul's Lutheran Church, Janesville. Duane was employed by General Motors for 36 years retiring in 1982. He was a member of St. Paul's Evangelical Lutheran Church. Duane enjoyed bowling and watching the Packers.
Surviving are his wife, Marjorie Owen, four children, Thomas Owen of Roanoke, IN, Richard Owen of Rockford, IL, Jeff (Lisa) Owen of Valparaiso, IN, Carolyn Owen of Clarendon Hills, IL, six grandchildren, two great-grandchildren, two step-grandchildren, four step-great-grandchildren and a brother, Ronald Owen of San Diego, CA. In addition to his parents, he is preceded in death by five sisters, Georgina Jackson, Florence Rossing, Mona Owen, Gloria Leach, Virginia Taylor and four brothers, Philip Owen, Luther Owen, Eli Owen and Paul Owen.
Visitation will be from 11 a.m. until 1 p.m. Thursday, January 31, 2013 at St. Paul's Evangelical Lutheran Church, 210 South Ringold Street, Janesville. Funeral services will follow at 1 p.m. Thursday at the church with Pastor Daniel Decker officiating. Burial will be in Oak Hill Cemetery. In lieu of other expressions of sympathy, memorials may be made to St. Paul's Evangelical Lutheran Church or Agrace Hospice Care. The family is being assisted by Henke-Clarson Funeral Home.