Eileen Ellen Heiman
October 13, 1949 - April 9, 2016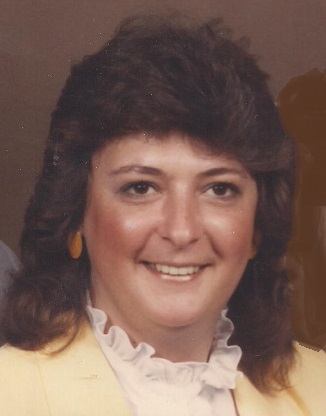 Eileen Ellen Heiman, 66, of Janesville died Saturday, April 9, 2016 at her home following a valiant battle with cancer. Eileen was born in Fort Atkinson, WI on October 13, 1949, the daughter of William and Monica (Larkin) Luebke Jr. She graduated from Fort Atkinson High School in 1967. She attended Madison School of Cosmetology and took accounting classes at U-W. Whitewater. Eileen married James Heiman on April 27, 1973 at St. Patrick's Catholic Church in Whitewater. Eileen was employed as payroll and benefits specialist for the Rock/Walworth CFS Head Start. She was a member of St. Matthew's Evangelical Lutheran Church.
Eileen Heiman is survived by her husband, James Heiman, her children, Michael Heiman and Erin Heiman, her grandchildren, Jacob and Jenna Heiman, her sister, Donna Goldsmith, her brothers, Bill (Cathy) Luebke, Allen (Chaa) Luebke and Wayne (Dawn) Luebke. She was preceded in death by her parents, William Luebke Jr and Monica Luebke as well as her maternal and paternal grandparents.
Eileen's family wishes to give a special thanks to the Angels at Agrace HospiceCare, especially Ellen, Heidi, Jessica and Angie for the wonderful care they gave "Mama".
Funeral services will be at 10:30 a.m. Wednesday, April 13, 2016 at St. Matthew's Evangelical Lutheran Church 709 Milton Avenue, Janesville. Rev. James Janke will officiate. Burial will be in Oak Hill Cemetery. Visitation will be from 4 to 6 p.m. Tuesday, April 12th at Henke-Clarson Funeral Home, 1010 N. Wright Rd., Janesville and at the Church on Wednesday from 10 to 10:30 a.m.