Eileen P. (Kersten) Dorn
September 15, 1924 - November 4, 2016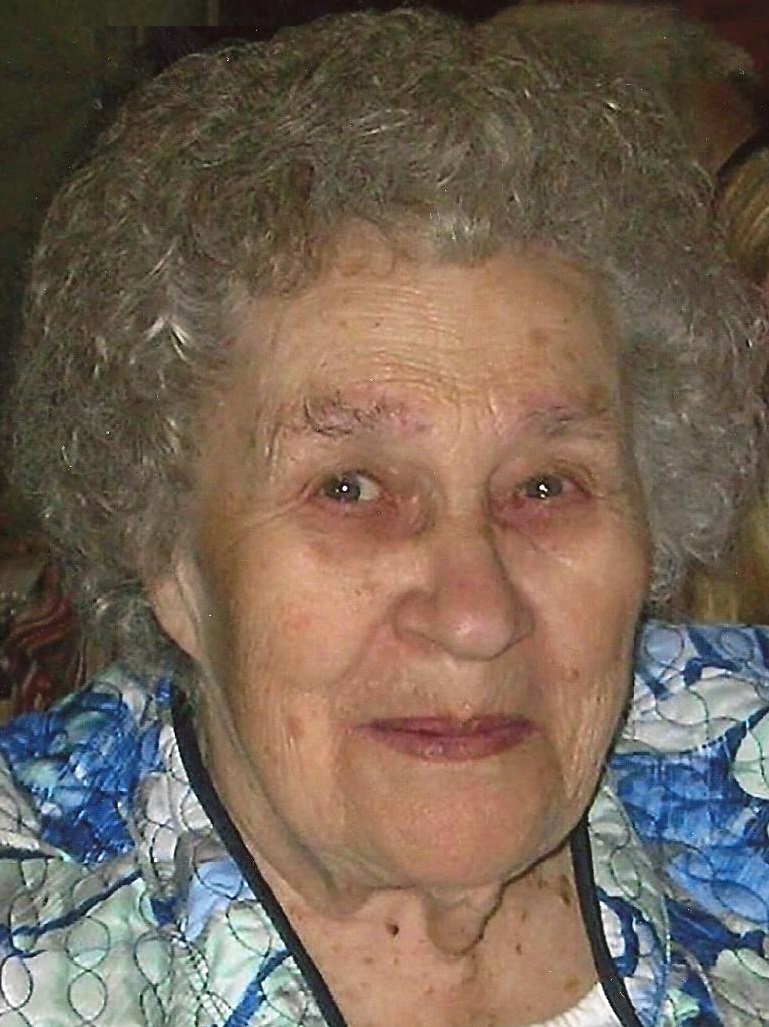 Eileen P. (Kersten) Dorn of Janesville Township passed away peacefully on November 4, 2016 in the same farm house where she was born over 92 years ago. She was born on September 15, 1924, the daughter of Frank and Margaret (Milbrandt) Kersten. Eileen graduated from Janesville High School in 1942. Following graduation she worked for Parker Pen Company prior to marrying William "Bud" Dorn on June 14, 1947. Together she and Bud farmed in Janesville Township until his death on May 13, 2004. Through the years, Eileen was well known for making wedding cakes and selling farm fresh eggs. She was a member of the Rock River Community Club, was the former chairperson of the Janesville 4-H Club, served as superintendent of houseplants and veterinary science projects at the Rock County 4-H Fair, was a life-time member of the Rock County 4-H Alumni Association and served as chief inspector for elections in Janesville Township. Two recent achievements she was proud of included the Rock County 4-H Fair Distinguished Alumni award in 2004 and the 2011 Pioneer Breeder award given by the Wisconsin Guernsey Breeders Association. Eileen and Bud enjoyed dancing, especially polka dancing. She also enjoyed being called by her numerous nicknames including "Mini Muffin", Ma Dorn and Grandma. Eileen was a lifelong member of St. John Lutheran Church.
Surviving are three children, Dennis (Mary Kaye) Dorn of New Glarus, WI and their children, Jamie Dorn (deceased), Heidi (Dave) Jennrich, Lindsey (Troy) Nevil, Jesse Dorn, Jordan (Kristy) Dorn, Tyler (Alisha) Dorn and Evan Dorn; Dean (Diane) Dorn of Janesville and their children, Amy (Chad) Olson and Heather Dorn; Denise (Dan) Braukhoff of Janesville and their children, Kyle and Kelsey Braukhoff, 10 great-grandchildren with one more on the way, two brothers-in-law, Herbert (Carol) Dorn and Carl Dorn. In addition to her husband and parents, she was preceded in death by a grandson, Jamie Dorn, her brother Leonard Kersten and her sister, Helen Dietrich.
As a friend mentioned when they heard she had passed away, Eileen was a mom to everyone. She always had a smile and a great story to tell. She made people who just met her feel welcome and like you had known her forever. That's not even talking about her cooking. Eileen was a grand lady in a small package and will be greatly missed.
Funeral services will be held at St. John Lutheran Church, 302 N. Parker Drive, Janesville at 11 a.m. Saturday, November 12, 2016. Rev. Bond Haldeman will officiate. Burial will follow in Bethel Cemetery. Center Township. Visitations will be from 5 to 8 p.m. Friday, November 11th at Henke-Clarson Funeral Home, 1010 N. Wright Rd., Janesville and at the Church on Saturday from 10 to 11 a.m.