Elaine E. Richmond
March 7, 1936- May 17, 2012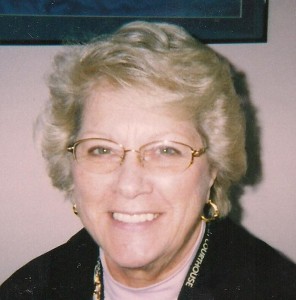 Elaine E. Richmond, 76, of Janesville, WI passed away Thursday, May 17, 2012 at Mercy Hospital & Trauma Center. Even though, Elaine had battled cancer for the past 16 years, she continued to work until two weeks ago. Elaine was born March 7, 1936 in Warrens, WI, the daughter of Riley and Mildred (Kraiss) Richmond. Elaine married Don Gabower on March 21, 1955. She received a registered nursing degree from Milwaukee County Hospital School of Nursing in 1959, a B.A. Degree in Social Work from University of Wisconsin-Whitewater in 1978 and a Juris Doctor from University of Wisconsin Law School in 1985. From 1963 to 1982, she was co-owner of D & E Prescriptions retail pharmacies in Beloit and Janesville, WI. From 1980 to 1982, she worked as a registered nurse at Waukesha Memorial Hospital. From 1984 to 1985, she was a juvenile court counselor in Dane County. From 1986 to 1988, she was a law partner in the Baker & Richmond Law Firm in Janesville. From 1988 to 2009, she was an attorney and director for the Jefferson County Child Support Agency in Jefferson, WI. More recently, Elaine was a hearing examiner for the State of Wisconsin as well as an attorney/transition manager for the Milwaukee County Department of Human Services and for the Department of Children and Family Services. During all of her years of work, she was most proud to have been able to raise her family and to be a foster parent to several foster children.
Surviving are two children, Todd (Patrice) Gabower of Milton, Amy (Kevin) Reilly of Janesville, six grandchildren, Grace, Thomas and Daniel Gabower, Ethan, Nolan and Lauren Reilly, her mother, Mildred Richmond, six siblings, David ( Marge) Richmond, Leslie Richmond, Leonard (Edie) Richmond, Joel (Linda) Richmond, Jane ((Ronald) Darling, John (Elaine) Richmond, nieces and nephews.
A memorial service will be held at 11 a.m. Saturday, May 19, 2012 at Rock Prairie United Presbyterian Church, 8605 E. County Road A, Janesville with Pastor Jamie Swanson officiating. Visitation will be Saturday from 9 to 11 a.m. at the church. A memorial fund will be established in Elaine's name. The family is being assisted by Henke-Clarson Funeral Home. www.henkeclarson.com.