Eldon L. Martin
August 12, 1928 - September 24, 2018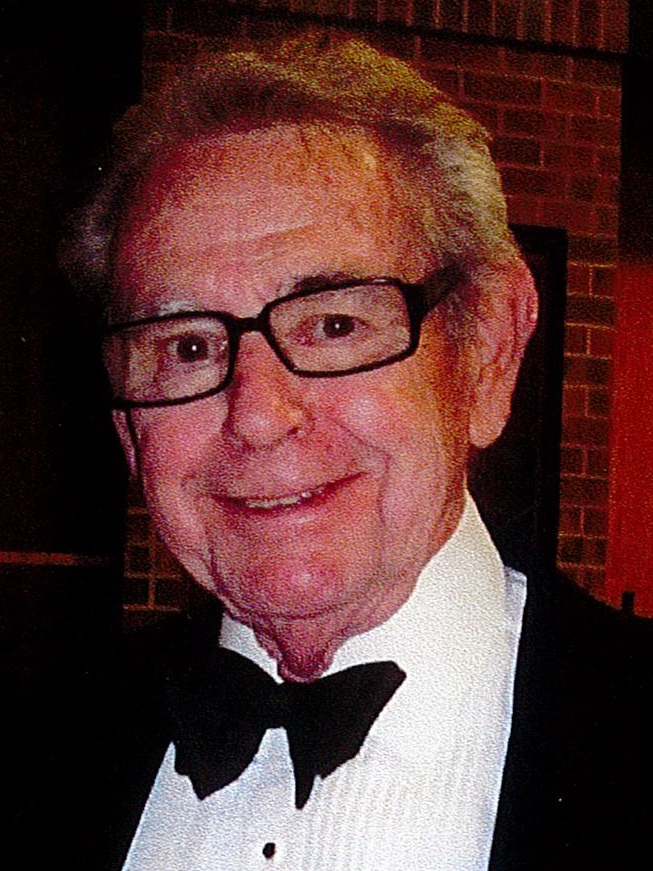 Janesville, WI – Eldon (Duge) Leo Martin age 90, died Monday, September 24th, 2018 at Agrace Hospice. Born August 12, 1928 in Milwaukee, WI, the third child of Leo and Arena (Klement) Martin, he graduated Fort Atkinson High School in 1947, attended UW Platteville and Milwaukee School of Engineering, served two years in the U.S. Army during the Korean War. Married Shirley Zimmerman in 1966, and went on to enjoy years of travel, entrepreneurship and real estate investment; owning/operating Martin's Barbershop in Fort Atkinson from 1962-1977. Late to marriage and fatherhood, his middle years were spent raising a family, respecting the role of stay-at-home dad; teaching himself to cook (his crepes are widely known to have been the best around), encouraging in his girls a love of skiing, music and dancing, appreciation for dry humor, and the importance of staying true to oneself.
Preceded in death by parents Leo and Arena (Klement) Martin, siblings Wayne Martin, and Yvonne Jorgenson. Survived by his wife Shirley (Zimmerman) Martin, daughters Beth (Seth Hudson), Kari (Alan Reinicke); grandchildren Jade, Hannah, Elliot, Parker, Carmen, Ian, and Danica; great grandson Nolan; nieces Sharan (Don Herr), Ardice (Bernarr Aurit), Renette (Carl Hauri), Stacey (Alan Bly); many beloved great-nieces and nephews and many dear friends from the Janesville and Fort Atkinson congregations of Jehovah's Witnesses, where he was an active and longtime member.
Eldon (Duge) lived a full life and will be deeply missed by his family and friends. Fiercely independent, devoted to his faith, disciplined, and passionate— he loved golf, jazz and classical music, dancing with Shirley (special thanks to the Blue Velvet and Jack Farina bands), delivering one-liners, and spending time with his friends and family. He instilled in his family and others the importance of adhering to values, faith, and caring for one-another. He walked through life with multiple serious illnesses displaying an admirable strength and grace.
The family wishes to thank the doctors and staff at Mercy Hospital and Agrace Hospice for their excellent care and concern. In lieu of flowers donations may be made to Agrace Hospice, Janesville. A Celebration of Life will be held Sunday, October 7th from 1-4pm at The Armory,10 South High Street, Janesville. Henke-Clarson Funeral Home, Janesville is assisting the family with arrangements