Elgin Tobias "Toby" Tschetter
July 18, 1928 - November 5, 2013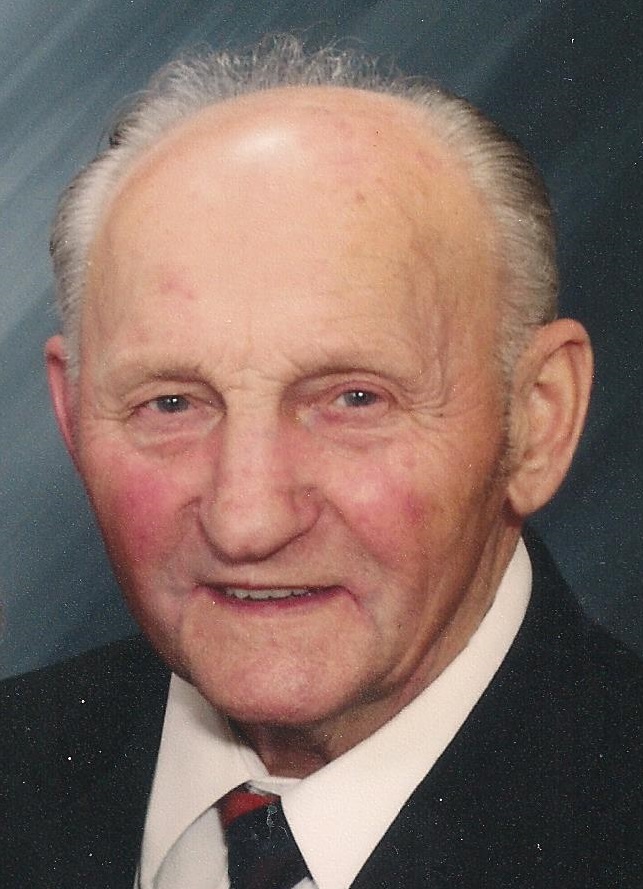 Elgin Tobias "Toby" Tschetter, 85, of Janesville, WI joined his Lord in Heaven on November 5, 2013. Toby loved his Lord with all of his heart and was looking forward to spending eternity with Him. He was born on July 18, 1928 in Oneida, SD, the son of Jacob and Katherine (Stahl) Tschetter. He attended school in Mora, MN and Huron, SD. Toby served his country in the U.S. Army from 1951 to 1954. He married Ruth Anderson on March 28, 1956 and was employed by General Motors for 391/2 years. He was a member of Westside Baptist Church and U.A.W. Local # 95.
Survivors include his wife, Ruth, two children, Ruth Ann (Bruce) Schwalbe of Janesville and India, Mark (Kristine) Tschetter of Janesville, nine grandchildren, Jason Storbakken, Jacob, Heath, Cole and Sonja Tschetter, Daniel Schwalbe, Rachael Delano, Rebecca Beverly and Elizabeth Schwalbe, eight great-grandchildren, one brother, Arthur (Ethel) Tschetter of Lincoln, NB, two sisters, Violet Vegter of Winter Haven, FL, Doris Bonin of California, many nieces and nephews. He was preceded in death by his parents and one sister, Viola.
Funeral services will be at 11 a.m. Thursday, November 14, 2013 at Westside Baptist Church, 3227 Magnolia Road, Janesville. Pastor Robert Logan will officiate. Visitation will be from 10 to 11 a.m. Thursday at the church. Entombment will be in Milton Lawns Memorial Park Mausoleum. The family is being assisted by Henke-Clarson Funeral Home.
Eph. 2: 8-9 For by grace are ye saved through faith and not of yourselves, it is the gift of God, not of works lest any man should boast.