Elizabeth S. "Beth" (Conway) Curtis
October 12, 1937 - August 27, 2013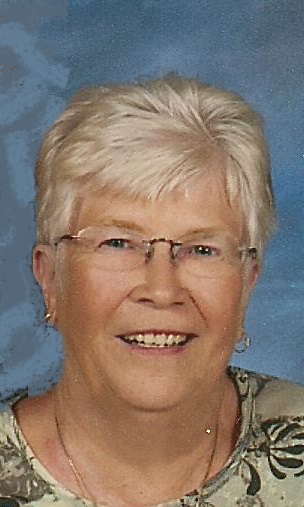 Curtis, Elizabeth S. "Beth" (Conway)
October 12, 1937 – August 27, 2013
Janesville – Elizabeth "Beth" Curtis, 75, passed away peacefully at home surrounded by her loving family and very dear friend. Beth was born to James A. and Margaret E. (Clark) Conway in Janesville, WI on October 12, 1937. She was a proud graduate of Janesville High School Class of 1955. She had been employed by Parker Pen Company and Freeman Alignment. Beth married her high school sweetheart, Kenneth G. Curtis on June 29, 1957 at Cargill United Methodist Church. Ken and Beth felt blessed to be supportive in the activities and accomplishments of their daughters and their families over the years. She loved to follow the Packers, Brewers and Badgers. Beth was active in the P.T.A., 4-H, Elks Ladies (Past President), church activities and was a volunteer at Rotary Gardens.
Beth is survived by her loving husband, Ken, her three daughters, and six grandchildren: LuAnn (Tim) Luedtke of Orfordville and their sons, Stephen (Jill) and Michael (Aviva); Sue Curtis Wellnitz (Mike Magnuson) of Appleton and her children, Elliott and Lizzie; Tricia (Brian) Jones of Janesville and their children Matthew and Sarah. She was looking forward to the birth of her great granddaughter, Makalya Luedtke in November. She is further survived by her sister, Joan Heise of Long Beach, CA, sister-in-law, Barb Curtis of Janesville, "the Country Curtises" and many special friends and neighbors.
A celebration of Beth's life will be held at 11 a.m. Saturday, August 31, 2013 at Cargill United Methodist Church, 2000 Wesley Avenue, Janesville. Burial will be in Emerald Grove Cemetery. Friends may call on Friday, August 30, 2013 from 3 to 6 p.m. at Henke-Clarson Funeral Home, 1010 N. Wright Rd., Janesville. In lieu of other expressions of sympathy, memorials would be appreciated to Mercy Hospice or Rotary Gardens. Ken, LuAnn, Sue, Tricia and their families would like to thank the many health care providers of the Mercy Health System, especially Dr. Emily Robinson and the entire oncology staff who have been such an important part of our lives the last year; the Mercy Hospice team of Deb, Crystal and Carol and all of our friends who have been so supportive and thoughtful.
We hope to live up to the example she has set and that we will look as good in the eyes of our children as she looked in ours. LOVE YA MOM !