Elmer G. Brenneka
January 1, 1938 - September 27, 2012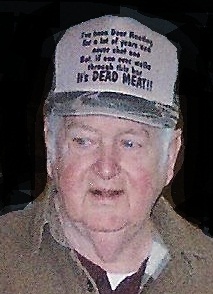 Elmer G. Brenneka, 74, of Janesville passed away quietly at his home on Thursday, September 27, 2012 with his loving wife, Carolyn and his grandson, Zachary by his side. Elmer was born January 1, 1938 at Kendall, WI, the son of Harold and Evelyn (Fields) Brenneka. He married Carolyn Wakefield on September 19, 1959. Elmer was employed for over 35 years by General Motors. He was a member of U.A.W. Local # 95 and a former member of Moose Lodge # 197.
Surviving are his wife, Carolyn, three daughters, Katherine (Michael) Cass, Judith Brenneka, Glenis Goth, four grandchildren, Michael Diece, Michelle Welton, Zachary Goth, Athena Goth, four great-grandchildren, Leah Diece, Marley Welton, Harper Welton, Aubrey Perkins, one sister, Joyce (Ron) Keeney, one brother, Edward "Buzz" (Ruth) Brenneka, nieces and nephews. He was preceded in death by his parents, his step-father, Glenn Smith, a sister, Linda, a brother, Charlie and an infant daughter, Melissa.
Services will be held at 2 p.m. Tuesday, October 2, 2012 at Milton Lawns Memorial Park Chapel with Pastor Dan Grimes officiating. Entombment will be in Milton Lawns Mausoleum. The family would like to extend a special thank you to brother-in-law Daniel(Lourie) Wakefield for the love and compassion that they shared with Elmer. The family is being assisted by Henke-Clarson Funeral Home.