Elnora Lydia Leyes
January 24, 1921 - April 8, 2016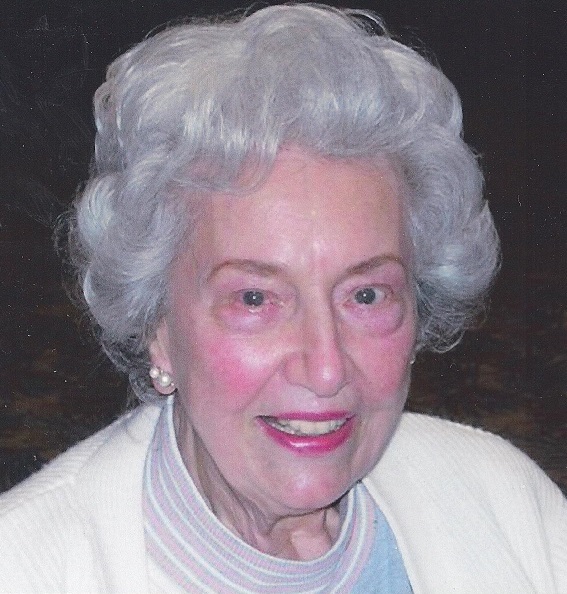 Janesville- Elnora Lydia Leyes, 95 a Janesville resident since 1949 passed away April 8, 2016 at her home. She was born January 24, 1921 in New Buffalo, MI, daughter of Fred and Lydia (Hetzel) Seifferlein. She received a business degree from the South Bend College of Commerce, and during World War II, she served as a civil service secretary for the Army Air Forces. On December 17, 1943, Elnora married Richard (Dick) Leyes at St. Patrick's Cathedral in New York City. After the war, Elnora and he attended Michigan State College in East Lansing, MI. She majored in floriculture and graduated in 1948 with a Bachelor of Science degree. Subsequently, they attended Bright's School of Floral Design in Chicago. In 1949, she and Dick were hired as co-managers by the Janesville Floral Company, and in 1951, they purchased the company. In the early 1950s, they also opened a second floral business, the Leyes Lakeland Florist, in Delavan. Together, they significantly expanded the Janesville Floral Company, and in 1976, they developed and opened a new shop location across from Mercy Hospital. She was dedicated to her profession, a florist's florist, and created beautiful, high quality floral designs throughout her career. Her professional and personal memberships included Florists' Transworld Delivery (FTD) organization, in which she was Secretary of the Wisconsin 7-G District, Wisconsin Upper Michigan Florists' Association, Society of American Florists, Janesville Home and Garden Club, co-founder of the Bower City Garden Club, President of the South Central District of the Wisconsin Garden Club Federation, National Council of State Garden Clubs, American Association of University Women, First Congregational Church, and in 2010, she received FTD's prestigious national Lifetime Achievement Award. She also received an Associate Degree in nursing from Blackhawk Technical Institute in 1980. She had a long interest in and practiced personal holistic wellness. She was a loving mother and wife and was always involved in her family's interests and activities. She was a life-long, dedicated genealogist and enjoyed researching her German-Swiss heritage and traveling in her ancestor's footsteps. She was a very generous person with her family and friends and personable with everyone.
She is survived by her sister Eileen Piehl; children: Rick Leyes, Randy (Rita) Leyes, Wendy (John) Leyes Corcoran and Lori (Rod) Leyes Jones; grandchildren: Amanda (Tom) Pellizzi and Allison (Kevin) Brown and Ryan Jones; great grandchild Nicholas; many nieces and nephews. She was preceded in death by her parents, her husband Dick, her brother Hilmer Seifferlein, and her grandson Rodney Jones.
Visitation will be from 4 to 7 p.m. on Wednesday, April 13, 2016 at Henke-Clarson Funeral Home, 1010 N. Wright Rd. A private funeral service will be held later. Interment will be at Oak Hill Cemetery.
Elnora would like to express her sincerest appreciation to the many employees and customers of the Janesville Floral Company, who made the family business successful, and to the dedicated health care professionals and her caregivers who helped her during her time of need.