Erin Marie Cass
August 23, 1985 - September 25, 2014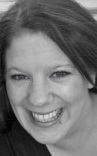 Erin Marie Cass, 29, of Janesville passed away peacefully at her home on Thursday, September 25, 2014. She was born on August 23, 1985 in Janesville. She graduated from Parker High School and was employed as a manager by the Janesville Salvation Army Store. She had previously worked at Cedar Crest and Riders Inn. Erin was a very creative person who loved music, art, painting and the outdoors.
She is survived by her son, Benjamin Lang, her parents, Stan and Patti Christenson and Michael and Katherine Cass, her siblings, Nikkie , Joshua , Rebecca, Danielle , Michael, Ashley, Michelle, Michael, her favorite nephew, Myles, her grandparents, Bonnie and Russell Burns, Don and Barbara Christenson, numerous nieces, nephews, aunts, uncles, cousins and many friends.
Visitation is Wednesday, October 1, 2014 from 3 to 7 p.m. at Henke-Clarson Funeral Home, 1010 N. Wright Rd., Janesville. Private family funeral services will be Thursday, October 2nd at Henke-Clarson Funeral Home followed by burial in Oak Hill Cemetery. In lieu of flowers, memorials may be made to the family.
Erin will be missed by everyone who's life she has touched. She was loved by all who knew her. GOODNIGHT MOON!