Esther M. Rasmussen
December 5, 1919 - September 30, 2015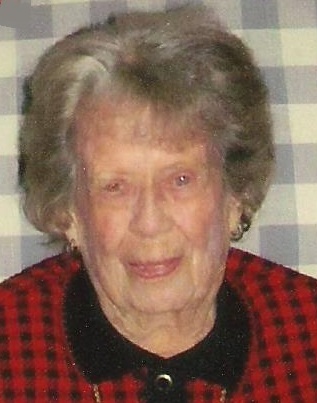 Esther M. Rasmussen, 95, a long-time Janesville resident died Wednesday, September 30, 2015 at Heartwarming House in Milton. Esther was born in Oregon, WI on December 5, 1919, the daughter of Hjalmer and Geneva Sorle Rasmussen. She graduated from Janesville High School and attended U W Whitewater. Esther was employed by Parker Pen Company and following her retirement from there, worked at SSI until age 85. She was a member of First Lutheran Church. Esther enjoyed golfing, fishing, working in her yard and was a dog lover.
Esther was preceded in death by her parents, five brothers and two sisters. She is survived by many nieces and nephews.
A service will be held at 10:30 a.m. Saturday, October 3, 2015 in the Milton Lawns Chapel, 2200 Milton Avenue, Janesville with burial to follow in Milton Lawns Memorial Park.
Rev. Naomi Garber will officiate. Visitation will be at Milton Lawns Chapel from 10 a.m. Saturday until the time of services. Memorials may be made to Agrace HospiceCare in memory of Esther.. Henke-Clarson Funeral Home is assisting the family.