Evelyn Beatrice Thompson
October 30, 1920 - February 7, 2014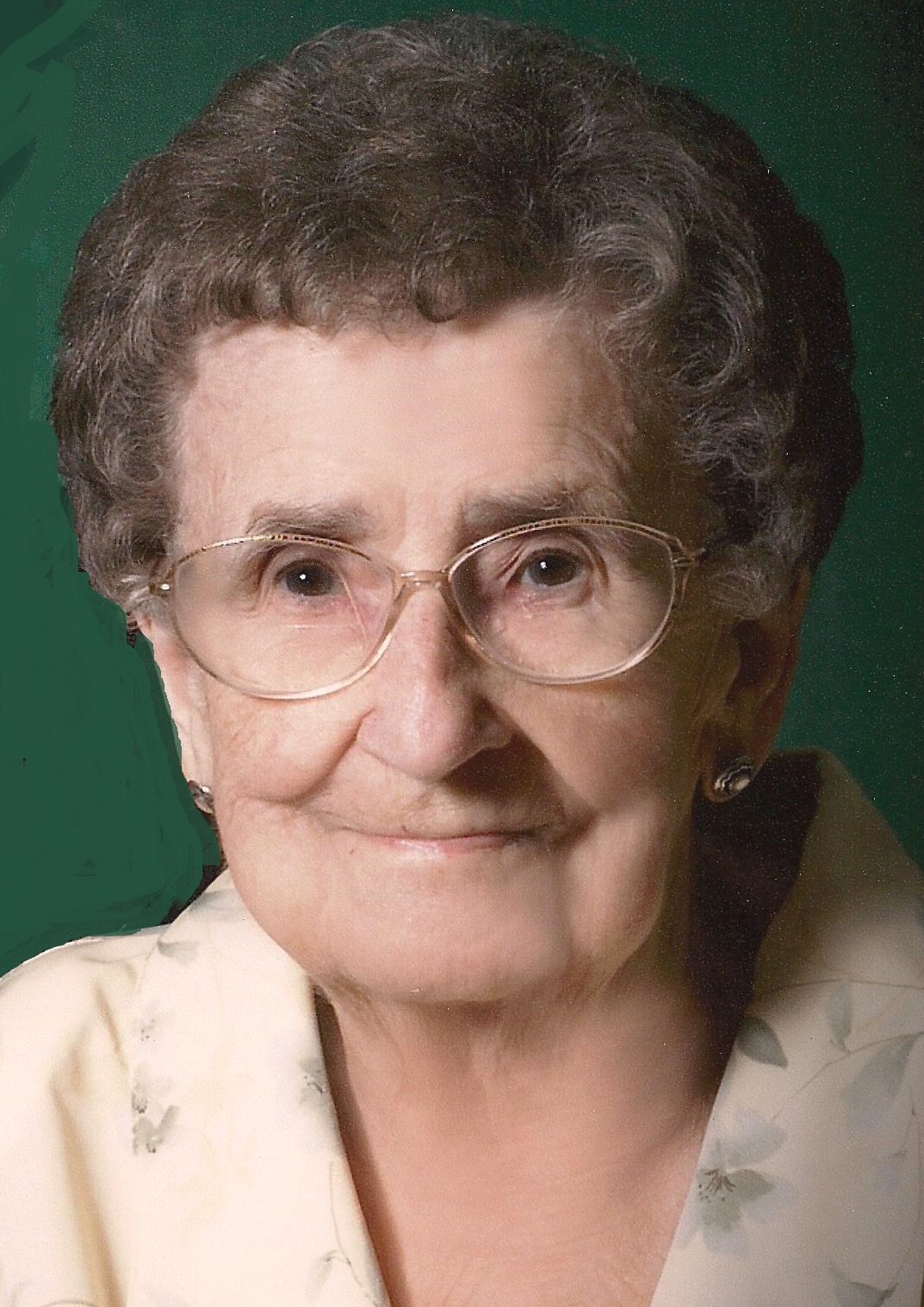 Evelyn Beatrice Thompson, age 93, of Janesville passed away 7 February 2014 at Rock Haven Nursing Facility in Janesville after a brief illness. She was born October 30, 1920 to Herman and Clare Guse in Footville, WI. She attended Janesville schools and was employed by Gibbs Manufacturing until her retirement. Evelyn was married to her husband, Bernard R. Thompson for over 77 years. Evelyn was very proud of her five children and especially so of her grandchildren and great-grandchildren. She will be remembered for her good cooking, card playing and vibrant personality. She had an opinion on everything and was not shy about sharing it. Her children paid attention as she was usually right. Evelyn was very active in the ceramics department at the Janesville Senior Center for many years and was very proud of her participation.
Evelyn is survived by her husband, Bernard, sons, Dale (Norma), Terry (Marvel), Bruce all of Janesville and daughter, Linda (Earl) Zarbock of Milwaukee, plus seven grandchildren and 17 great-grandchildren. She is also survived by a sister, May Jones of Madison, WI, and a brother, Roger Guse of Belmont, CA. She was preceded in death by her parents, son, Bernard and sister, Dorothy Phillips of Belmont, CA.
Per Evelyn's instructions a memorial service will be held at St. Paul's Evangelical Lutheran Church, Janesville where she was a long-time member. Services are at 1:30 p.m. Tuesday, February 11, 2014 with Rev. Daniel Decker officiating,. A visitation will be from 12:30 to 1:30 p.m. Tuesday at the church. In lieu of flowers a donation to St. Paul's Evangelical Lutheran Church or the Janesville Senior Center in Evelyn's memory would be appreciated. The family is being assisted by Henke-Clarson Funeral Home, Janesville.