Evelyn F. Wunder
December 23, 1919 - December 29, 2014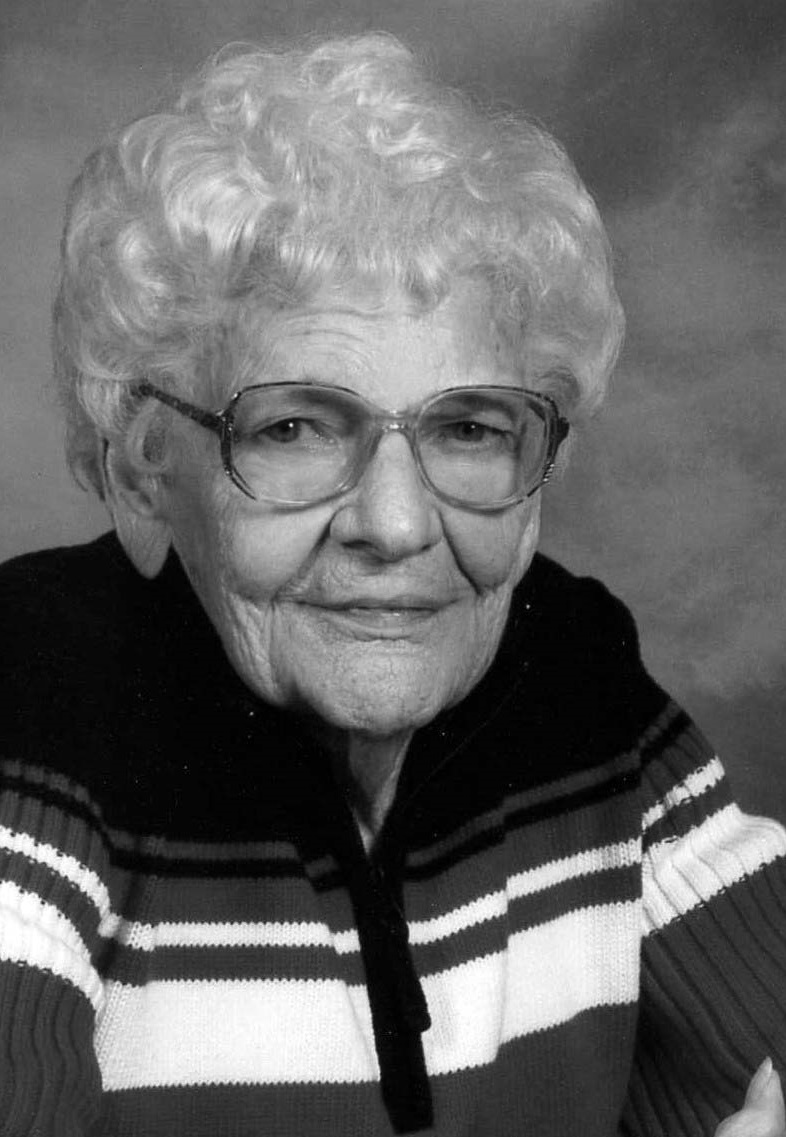 Evelyn F. Wunder, 96, of Minocqua, WI/Janesville, WI died December 29, 2014 at Ministry St. Joseph Hospital in Marshfield, WI. She was born in Janesville on December 23, 1919 and was formerly employed as a secretary at Franklin Middle School, Janesville and for the Woodruff WI Board of Education.
She was preceded in death by her husband, William, her parents, Lawrence and Ann Cronin, 3 brothers, 3 sisters, and 1 grandchild. Surviving are sons: Dennis (Connie) Wunder of Crossville, TN, Robert (Pat) Wunder of Apple River, CA, Richard Wunder of Janesville, WI, Larry (Hope) Wunder of Wisconsin Rapids, WI, 6 grandchildren, 15 great-grandchildren, 3 great-great-grandchildren and 1 brother, Mark (Betty) Cronin of Camp Douglas, WI.
One of her greatest joys was in baking home made bread and rolls. There were a couple of years where she did not bake, but staying with her granddaughter Charmain helped our Mom return to baking bread. She made the statement "that kneading the bread dough was like greeting an old friend". Throughout the years she would occasionally write poems. While living in Crossville, TN with her son, Dennis (Connie) she joined Crab Orchard Christian Church in Crab Orchard, TN which she enjoyed attending.
No services will be held at this time. Henke-Clarson Funeral Home, Janesville assisted the family.
The following is an excerpt from a poem our Mom wrote in 1984: "If I were just a butterfly, I'd spread my wings up to the sky." And indeed, she did!!