Fay Richard Cooper
March 7, 1918 - September 14, 2013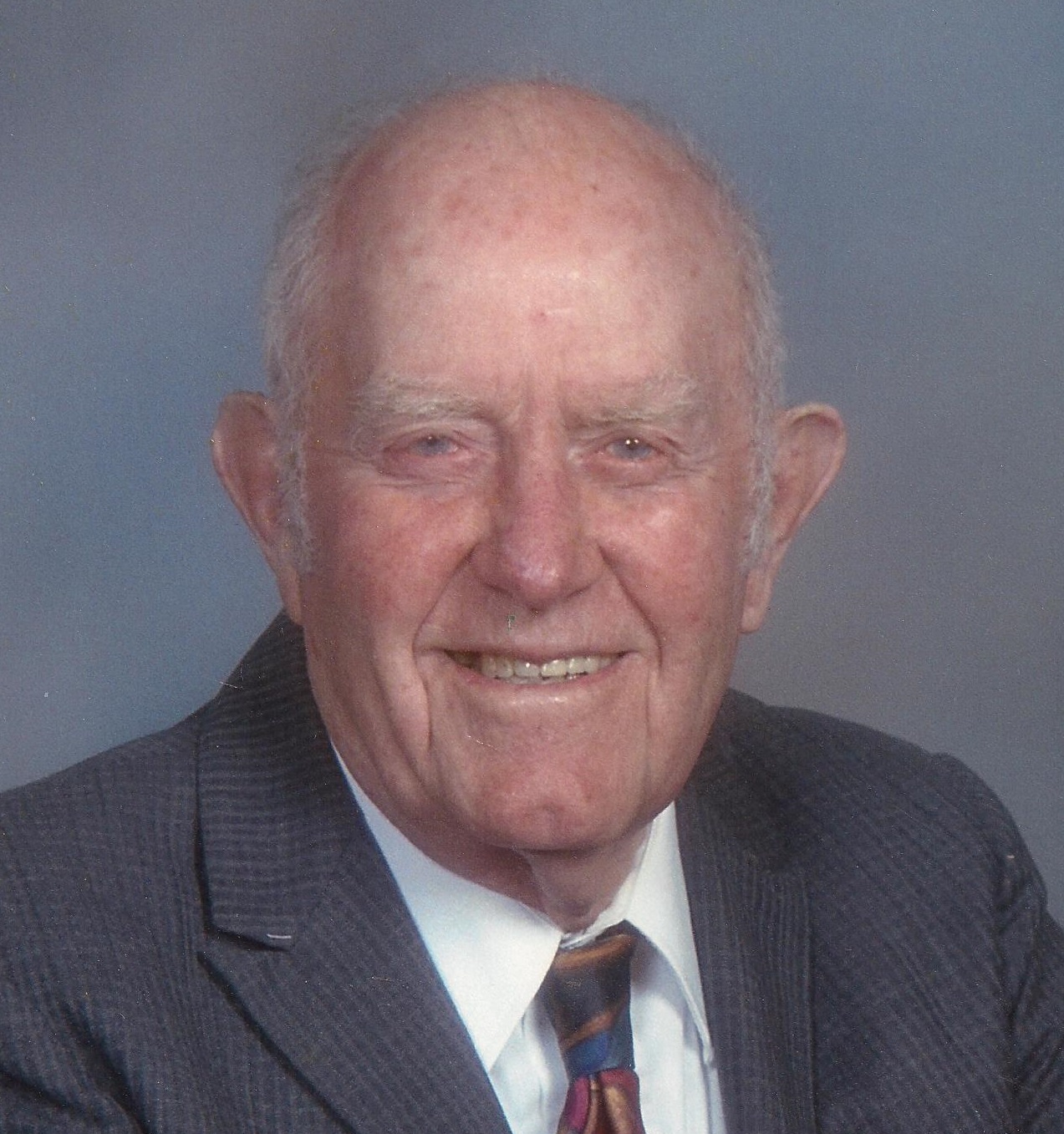 Fay Richard Cooper, 95, passed away on Saturday, September 14, 2013 in Footville, Wisconsin at the St. Elizabeth Manor.
He was born on March 7, 1918 at the Riverview Ridge Farm, Orion Township (Richland), Wisconsin to George W. & Florence Esther (Sparling) Cooper. He spoke fondly of the log cabin where he grew up and although times were hard in those days he shared many happy, fun, and sometimes tragic stories with the family. Fay was the oldest boy who stayed and worked on the farm as his brother, George went into the service and younger brother Lyle, worked for other farmers and was deferred. He was preceded in death by his two sisters, Erma (Frye) Detwiler and Norma Lewis and one brother, Lyle.
Fay met Cecile Idel Everhart and they were married on November 17, 1945 at Bloom City, Wisconsin. They purchased a small farm in Richland Center where they had 3 children, Gary, Alan and Judy. Making a living farming was a difficult time and they moved to Janesville, Wisconsin in 1957 where Fay worked at the General Motors Plant. He worked two shifts in the early years, as he was accustomed to working many long hours on the farm and soon purchased an acre of land west of Janesville where he and nephew, Don Everhart built Cecile a new home. The three children lived and graduated from school in Janesville. Cecile passed away August of 1978 with cancer.
In December 1979, Fay married Helen Martin. In 1980, Fay retired after 22 years at General Motors and they moved to Oregon. They purchased and built homes in several cities and settled in Salem, Oregon. They often traveled together to see family. Fay and Helen divorced after 24 years of marriage and Helen moved to her son's home where she passed away in 2008.
Fay was active most of his life as he loved to hunt, fish and travel. Judy, daughter, remembers him riding and trailing cattle from the country to the town of Timber Lake, SD when he was in his 80's. He helped his sons Alan and Gary with building projects as well as driving tractor to put up hay. He had many talents and interests and did not like to be idle. After working in the GM Plant he would complete construction projects in the evenings for many neighbors and acquaintances around Janesville. Brother George and Fay built picnic benches and sold them for many years in Salem and surrounding areas. Fay enjoyed hunting with his brothers, sons, son-in-law and with several nephews on a yearly basis while living in Janesville and Oregon.
Fay moved to the Willamette Retirement Community in Keiser, OR in 2008. He met a lady, Marjorie Berreth. Fay called her affectionately, "My little Margie". Fay & Margie loved to dance. For many years they danced twice a week and rarely missed a dance or sat down to take a rest. They were a couple who shared many happy and precious moments together. Marjorie, 88 passed away December 17, 2011, at the Applewood Retirement Community in Salem, OR.
Fay has many relatives in Oregon who would often visit him or invite him to reunions and parties with the family. Nephew, George Lewis and wife Dorothy were regular visitors and lived nearby the Willamette Retirement Community. They often would sing for the different events and holidays at the facility and would assist Fay as his health began to fail. They were very special people to Fay.
In October 2012, Fay's health began to fail. He moved back to Wisconsin to the St. Elizabeth Manor in Footville, WI where he could be close to family. Son, Alan (wife Kathy) Cooper and grandchildren, Todd and Gabriel live within a few miles of the facility. They often hosted Sunday meals as well as 'fun outings' for Fay.
Fay leaves behind his children, Gary (Rosemary) of Princeville, ILL, Judy (Greg) Garon of Timber Lake, SD, Alan (Kathy) of Janesville, WI; grandchildren Shauna Cooper, Ashley (Brian) Bogle, Jerimiah & Jacob (Anna) Garon, Todd Cooper & Gabriel Cooper; and great-grandchildren, Reata Bogle and Rosaleigh Garon. He also leaves behind his Brother George as well as many nieces and nephews.
Visitation will be 10:00 to 11:00 a.m. Thursday, September 19, 2013 at Henke-Clarson Funeral Home 1010 N. Wright Rd. Janesville, WI. A graveside service will be at 12 Noon on Thursday at Oak Hill Cemetery, Janesville