Floyd Duane Helling
July 6, 1925 - August 12, 2016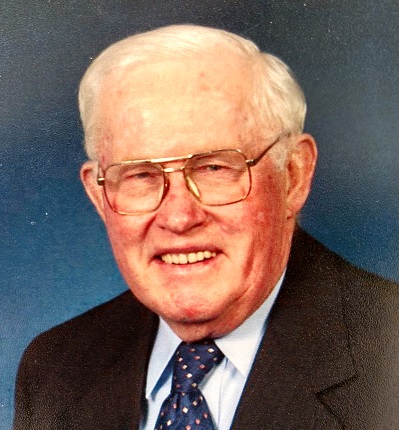 Floyd Duane Helling, age 91, of Whitewater, a resident of Richmond Township, Walworth County nearly all of his life died on Friday afternoon, August 12, 2016 at the Rainbow Hospice Care Inpatient Center in Johnson Creek. Floyd was born July 6, 1925, the son of Ernest and Amanda (Klug) Helling in the house in Richmond Township where he resided and farmed for nearly all of his life. Floyd married Flora M. Kranich on May 19, 1962. He was the third generation of his family to farm the family farm. He was nearly a life-long member of Christus Evangelical Lutheran Church and served on most offices of the church council. He served for 15 years as membership chairman of the Walworth County Farm Bureau and for 13 years as treasurer of the Richmond Cemetery Association. Floyd enjoyed woodworking, furniture refinishing and gardening.
Floyd Helling is survived by his wife of over 54 years, Flora, one son, Steven (Aundria) Helling of Alabama, one daughter, Sharon (Mitch) Maves of Menomonee, Falls, WI, nieces and nephews, including Dawn Brooks and Dale (Lisa) Brooks. He was preceded in death by his parents and his sister, Vera Brooks.
A visitation will be held from 11 a.m. until 1 p.m. Wednesday, August 17, 2016 at CHRISTUS EVANGELICAL LUTHERAN CHURCH. Funeral services will follow at 1 p.m. Wednesday with Rev. Bruce Wietzke officiating. Burial will be in Richmond Cemetery. Memorials may be made to Christus Evangelical Lutheran Church, Time of Grace Ministries, Lakeside Lutheran High School or the Whitewater Food Pantry. The Helling family is being assisted by HENKE-CLARSON FUNERAL HOME, Janesville.