Forrest E. Wells
May 31, 1920 - January 12, 2014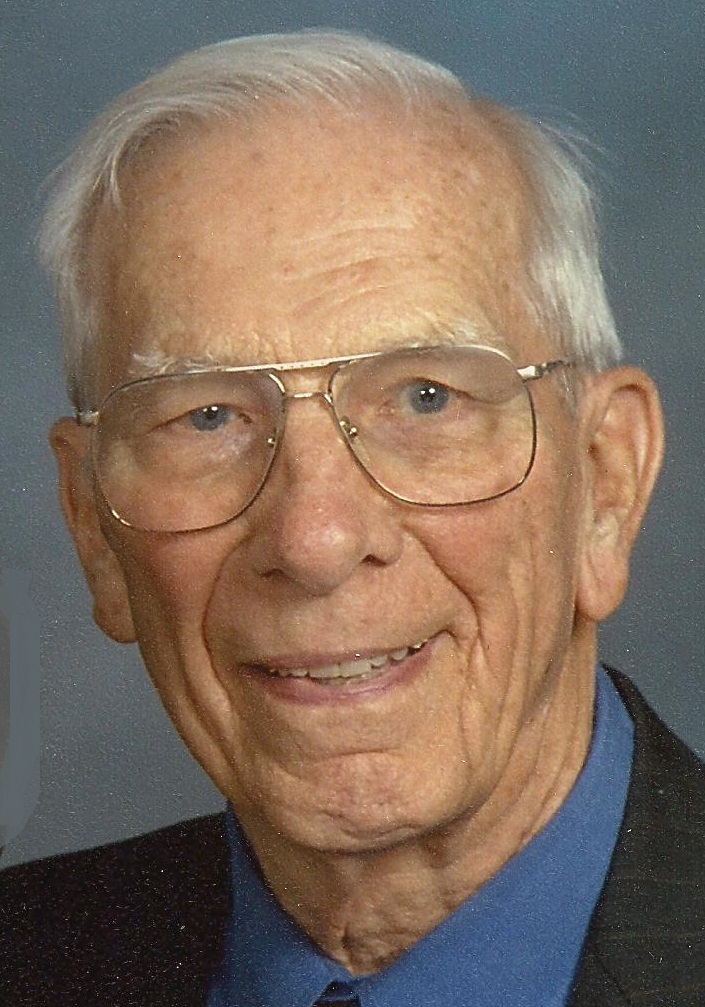 Forrest E. Wells, 93, of Janesville, WI passed away at his home on Sunday, January 12, 2014. Forrest was born on May 31, 1920 in Toronto, Ohio, the son of Mont and Neva (Tice) Wells. He served in the U. S. Army Air Corps from March 2, 1942 to September 2, 1945 and was stationed in Tunisia and Sicily where he flew 50 missions in B-25's. He married Marian E. Rees on August 14, 1947. Forrest was a graduate of Ball State University receiving a bachelor's degree in 1950 and a master's degree in 1952. He taught industrial arts and later special education in the Indianapolis, IN. Moving to Wisconsin in 1968, he taught in Kenosha, WI. He then served as Director of Pupil Services and Special Education in the Shawano-Gresham Wisconsin school district retiring in 1985. Forrest was long active in the United Methodist Church and his teaching career was interrupted for three years when he served as Associate Executive Secretary, Board of Education for the Northern Indiana Conference of the Methodist Church. He was active as a Boy Scout leader and a long-time member of Kiwanis International having served as a district Lt. Governor. He was a member of Cargill United Methodist Church, Janesville where his son, Forrest R. Wells is pastor.
He is survived by three sons, Rev. Forrest R. Wells of Janesville, Dr. Robert B. (Nancy) Wells of Zion, IL, Stephen G. Wells of Janesville, two grandchildren, Eric Wells and Diana (Eric) Wells Novak, two brothers, Everett (Viola) Wells of Mesa, AZ, James Elwood Wells of Tacoma, WA, one sister, Mary Lucille Wells of Toronto, OH. He was preceded in death by his wife, Marian Wells on June 19, 2013. He was also preceded in death by his parents, one brother, Herman Wells and two sisters, Ethel Reid and Doris Bray.
A memorial service will be held at 11 a.m. Wednesday, January 15, 2014 at Cargill United Methodist, 2000 Wesley Avenue, Janesville with Rev. Forrest R. Wells and Rev. Krysta Deede officiating. The family will meet friends and relatives from 10 a.m. Wednesday until the time of services at the church. Burial with military rites will be in the Southern Wisconsin Veterans Memorial Cemetery, Union Grove, WI at 12 noon Thursday, January 16, 2014.. Memorials may be designated to Cargill United Methodist Church. The family is being assisted by Henke-Clarson Funeral Home.