Fred J. Henke
January 11, 1934 - June 3, 2013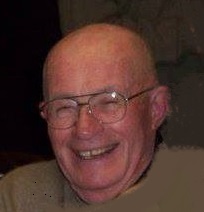 Fred J. Henke, 79, of Janesville, WI, passed away at St. Mary's Hospital, Janesville, WI, on Monday, June 3, 2013. Fred was born in Janesville, WI on January 11, 1934 to Frederick and Laura Henke.
Fred graduated from Janesville Senior High School (now JPAC) in 1952. He served in the United States ARMY from February 15, 1954 until February 14, 1956 as a Unit Supply Specialist. Fred was a recipient of a National Defense medal for Korea. Fred married Judy Miller on August 7, 1954 in Janesville, WI. They raised four daughters and, for a period of time, took in foster children. He was pleased to still have contact with two of them.
Fred also worked as a Maintenance Supervisor for General Motors Corporation. In 1985, he took a transfer from the Janesville plant to open the plant in Fort Wayne, Indiana. Fred and Judy returned to Janesville, WI in 1991 following his retirement from General Motors. In the years following his retirement, Fred worked as a driver for VanGalder Bus Company and Rock Road Companies, Inc.
Fred was a member of St. Matthew's Evangelical Lutheran Church and a loyal Packer Backer. He loved to watch the Packers play, golf, tend to his flower garden, and shop for antiques. Fred also enjoyed his morning coffee with neighbor and good friend, Cecil.
Fred is survived by two sisters, Delores Barlass of Milton, WI and Rose Sterk of Janesville, WI, two brothers, Bob (Elsie) Henke of Janesville, WI and Ed Henke of Milwaukee, WI; two daughters Connie Atkinson of Beloit, WI and Candice Jones of Jacksonville, NC.; 2 foster daughters, Angie and Debbie; 8 grandchildren, 2 great-grandchildren as well as many other relatives and friends. In addition to his parents, Fred was preceded in death by his wife, Judy in 2010 and his daughters, Corinne Reick in 2000 and Carrie Nickel in 2013.
Visitation will be Friday, June 7, 2013 from 2 to 4 p.m. at St. Matthew's Evangelical Lutheran Church, 709 Milton Ave, Janesville. Funeral services will begin immediately following the visitation at 4 p.m.with Pastor Janke officiating.
Memorials, in lieu of flowers, would be greatly appreciated, if they were made in Fred's name to either Agrace Hospice, Inc.: 3001 W. Memorial Dr, Janesville, WI 53548 or St. Matthews Evangelical Church: 709 Milton Ave, Janesville, WI 53545.
Assisting the family is Henke-Clarson Funeral Home, Janesville, WI.