Gail Ann Steinke
August 21, 1965 - March 19, 2012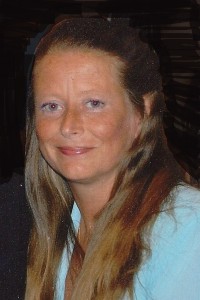 Gail Ann Steinke, 46, of Janesville returned to our Lord this day, Tuesday, March 13, 2012 at 5:06 p.m. at St. Mary's Janesville Hospital due to a brief but serious illness with her family by her side. She was born in Janesville on August 21, 1965 , the daughter of Wiley and Maxine (Wells) Kessinger. Gail enjoyed life to the fullest embracing everyday with a twinkle in her eye and a smile on her face. She graduated from Craig Senior High School in 1983. She worked at Rock County Bank and MGM Insurance.
Gail is survived by her husband, Donald Jeff Steinke, mother and father Maxine and Wiley Kessinger, brother, Dale (Sonja) Kessinger, son, Jason (Nicole) Steinke, daughter, Jennifer (Wade) Willey, she was the aunt to Walter and Elliot Kessinger and grandmother to Tyler, Joshua, Sarah Steinke and Amanda Cherry. She is further survived by her mother in law, Alta Steinke and in-laws, Tom Steinke (Sue R), Steve Steinke, Donna (Ralph) Benedict, Suzanne Hamilton, Tamie (Randy) Shoener and numerous nieces and nephews. She was preceded in death by her brother, Randy Kessinger, father-in-law, Donald Steinke and brother-in-law, Mark Hamilton.
"Gail will be greatly missed by all for her kind and encouraging words to embrace life."
Funeral services will be at 11 a.m. Monday, March 19, 2012 at First Lutheran Church, 612 N. Randall Avenue, Janesville. Visitation will be at the Church from 10 to 11 a.m. Monday. Private burial will follow in Milton Lawns Memorial Park. Memorials may be made to First Lutheran Church in Gail's name. The family is being assisted by Henke-Clarson Funeral Home. www.henkeclarson.com.