Gaylin E. Edwards
June 21, 1951 - July 2, 2014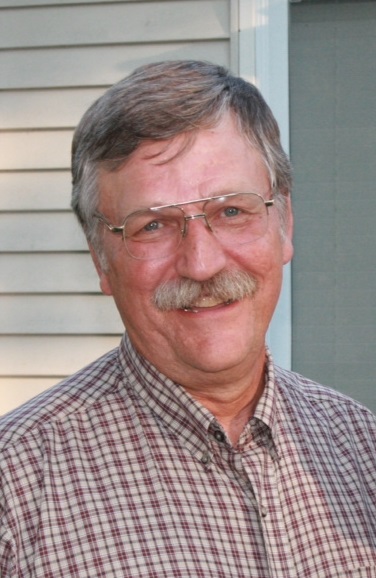 Gaylin E. Edwards, 63, of Janesville, WI went to join his Lord and Savior in Heaven on July 2, 2014. Gaylin was born on June 21, 1951 in Marshfield, WI, the son of George and Jean (Hennlich) Edwards. He graduated from Medford High School in 1969. He served in the U.S. Army from November 12, 1970 to August 11, 1973, and was a member of the Vietnam Veterans River Rock Chapter # 236.
Gaylin married his one true love, Catherine Anne Franklin, on June 10, 1972, and together they raised a beautiful family and became active members in the church and community. Gaylin was a faithful Christian who ministered with a servant's heart. He strongly believed in extending a helping hand of kindness to anyone in need. Gaylin's signature smile and his fun and playful demeanor were always able to lift the spirits of everyone around him.
Always good with his hands, Gaylin attended Black Hawk Technical College where he studied airplane mechanics. Beneficiaries of his experience included companies such as Blackhawk Airways, Burdick Corporation, Sub Zero Wolf, and Swing-N-Slide, not to mention the countless friends, family, organizations and total strangers who just needed a hand getting something done. In his spare time, Gaylin enjoyed the great outdoors and maintained a life-long passion for fishing, hunting, and tending to his "honey do list" projects at home.
Surviving are his wife, Cathy, his daughter, Amy (Rafael) Bonilla, two grandchildren, Rafael Alexander Gaylin Bonilla and Emily Maria Catherine Bonilla; his mother, Jean Romang, three sisters; Georgia (James) Horst, Judy (Randy) Boehm, Jill Pickreign, his mother-in-law, Bernice Brey, brothers-in-law, Michael Franklin and David (Laurie) Brey along with numerous aunts, cousins, nieces and nephews. Gaylin was preceded in death by two sons, Anthony and Andrew Edwards, his father, George Edwards, step-father, Donald Romang, his father-in-law, Vernon Brey and his sister-in-law, Jean Smith.
Gaylin always put family and friends first, and the heroic efforts of Brandi, Brennan and Matt as well as Janesville EMS, Mercy Trauma and ICU staff gave those closest to him the gift and the blessing of being able to say goodbye. While he cannot personally express his gratitude, he does so through his family, who shares this same heartfelt sentiment.
Funeral services will be held at 10:30 a.m. Wednesday, July 9, 2014 at Roxbury Church of Christ, 2103 Roxbury Road, Janesville. Pastor Jon Grice will officiate. Burial will follow in Oak Hill Cemetery with military rites by Kienow-Hilt V.F.W. Post # 1621. Visitation times are from 4 to 7 p.m. Tuesday, July 8th at Henke-Clarson Funeral Home, 1010 N. Wright Rd., Janesville and at the Church on Wednesday from 9:30 a.m. until the time of services.
In lieu of flowers, the family will be establishing a memorial fund in Gaylin's name, so that donations can be made to the numerous charitable organizations he desired.
——-