Geesje Leusink
July 31, 1926 - July 16, 2015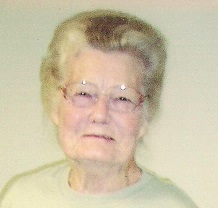 Geesje Leusink, 88, of Janesville died July 16, 2015 at St. Elizabeth Nursing Home. She was born in the Netherlands on July 31, 1926, the daughter of Albert and Ann Elizabeth (Bergsma) Luiting. She grew up in the Netherlands where she attended school and came to the United States with her family in 1948. Geesje married Gerald Leusink on February 2, 1950. He preceded her in death on March 16, 2001. Mrs. Leusink was in real estate sales in Janesville for many years. She enjoyed volunteering at Rotary Gardens, knitting, crocheting and baking.
Geesje Leusink is survived by numerous nieces and nephews. In addition to her husband and parents, she is preceded in death by two brothers, Klaas Luiting and Oege Luiting and her sister, Egbertja Kramer.
Services will be at 2 p.m. Saturday, August 1, 2015 at Henke-Clarson Funeral Home, Janesville. Rev. Jerry Amstutz will officiate. There will be no visitation.