George A. Ferge
September 29, 1936 - May 16, 2013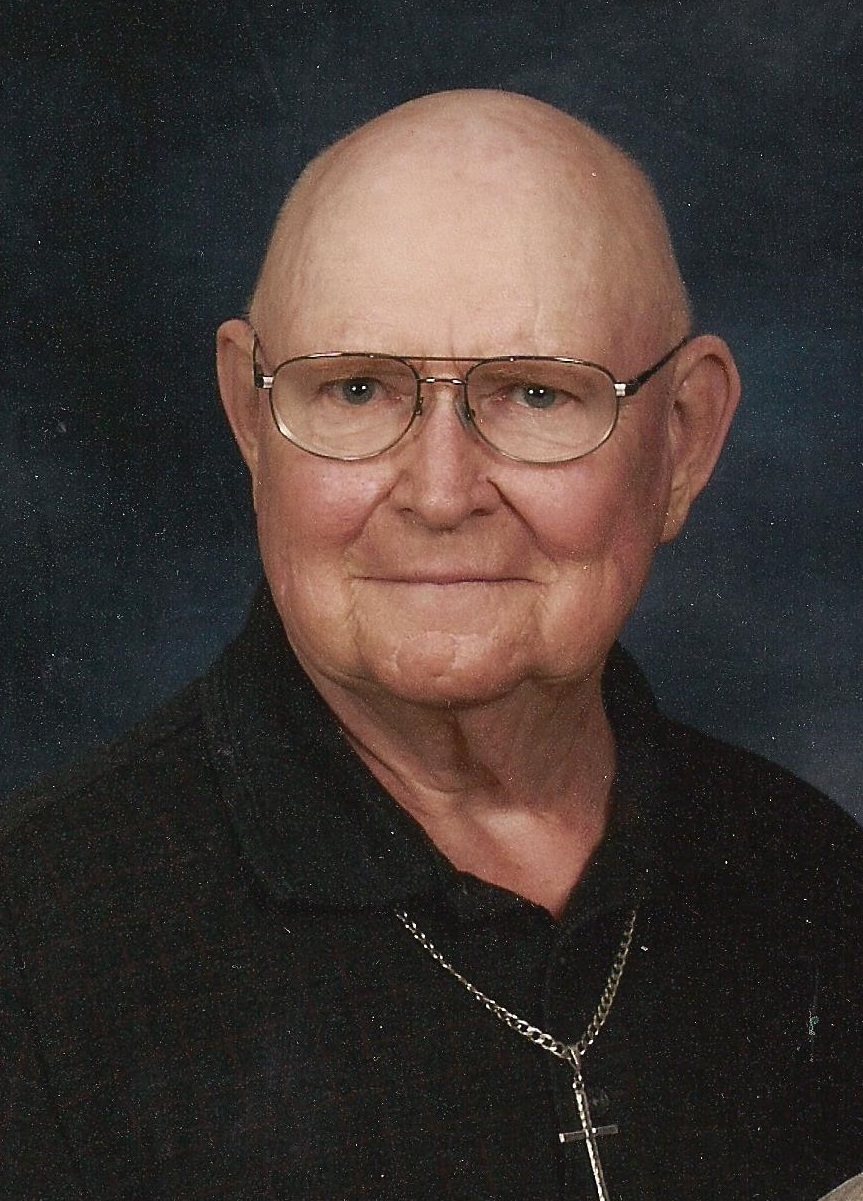 George A. Ferge, 76, of Janesville, WI passed away Thursday, May 16, 2013 at his home. He was born on September 29, 1936 at Elkhorn, WI, the son of Hugo and Helen (Wilson) Ferge. He graduated from Walworth High School, received a bachelor's degree from UW-Whitewater in 1959 and a master's degree from UW-Superior in 1969. George served in the U.S. Army Reserve. He married Carol Kortbein on February 1, 1959. He began his teaching career at Lake Como, WI and later taught for seven years at Gilbert Knapp Elementary School in Racine, WI. In June of 1966 the Ferges moved to Cross Plains, WI where George became principal of Park Elementary School along with serving as principal of Springfield Corners and Martinsville Elementary Schools. He remained a principal at Park School when the Cross Plains school district joined the Middleton School System. He retired in 1991. In 2001, the Ferges moved to Janesville to be nearer family. George was a very active member of St. Matthew's Evangelical Lutheran Church in Janesville where he served on numerous committees . He loved motor traveling and traveled to every state except Alaska. He especially enjoyed traveling to Utah where he liked hiking in the Zion and Bryce National Parks. He also loved spending time in the state of Florida as well as at the family cottage at Oxford, WI. His other hobby was reading, especially about World War II history. George was also a great lover of dogs and always had a canine companion.
Surviving are his wife, Carol Ferge, two children, Gail (Jim) Ellenberger of Janesville, Gregory Ferge of Janesville, two grandchildren, Amanda and Lindsey Ellenberger, a step-grandson, James (Kerissa) Ellenberger, three sisters, JoAnne Holthouser of Oak Ridge, OR, Shirley Knuteson of Whitewater, WI, Barbara O'Brien of Peach Tree City, GA, brothers-in-law and sisters-in-law, Alan Dobbert of Janesville, Joyce Anderson of Fitchburg, WI, Judith (Charles) Hart of Owatonna, MN, Patricia (Ken) Erdman of Sparta, WI, as well as nieces and nephews. In addition to his parents, he was preceded in death by two sisters, Dorothy Dobbert and Mildred Sherwood, his father-in-law and mother-in-law, Myron and Della Kortbein, brothers-in-law, Ron Holthouser, Gerald Knuteson, Raymond Esser, Eldon Anderson and Eugene Kortbein.
Funeral services will be at 11 a.m. Monday, May 20, 2013 at St. Matthew's Evangelical Lutheran Church with Pastor Jim Janke officiating. Visitation will be held at the church on Monday from 10 to 11 a.m. Graveside services will be at 4 p.m. Monday at Oak Grove Cemetery, Tomah, WI.
Memorials may be made to St. Matthew's Evangelical Lutheran Church or Agrace HospiceCare.
The Ferge family is being assisted by Henke-Clarson Funeral Home.