George G. Knox
February 22, 1938 - April 13, 2014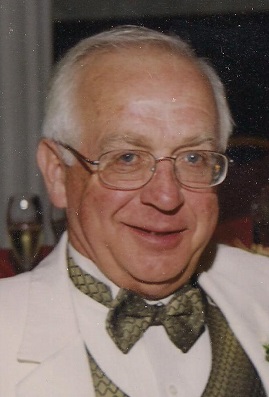 George G. Knox, age 76, of Janesville, WI was born on February 22, 1938, in Caledonia, Minnesota, the son of Floyd and Philippine Knox. George passed away on Sunday, April 13, 2014. George graduated from Prairie du Sac High School in 1956. He served in the U.S. Army for 4 years and worked for 42 years at the General Motors plant in Janesville. Upon retiring, George enjoyed entertaining his grandchildren, working outside and spending time with his beloved neighbors and friends.
George is survived by his wife of 52 years, Karen (Bakke) Knox, two sons and their families: Michael (Lorie) Knox and Steven (Daphne) Knox; four biological grandchildren, Colby, Courtney, Lauren and Jonathon, three step-grandchildren, Chris, Jessica and Ross as well as four siblings, Phyllis Zantow, Joan Zantow, Robert Knox and Judy Kruzan. In addition to his parents, he was preceded in death by two siblings, Joyce Brigson and Vernal Knox.
Funeral services will be at 11 a.m. Thursday, April 17, 2014 at First Lutheran Church. Rev. James Melvin will officiate. Visitation will be at First Lutheran Church from 9:30 to 11 a.m. Thursday. Burial will be in Milton Lawns Memorial Park. The family is being assisted by Henke-Clarson Funeral Home.