George William "Bill" Moore Jr.
November 19, 1922 - June 27, 2018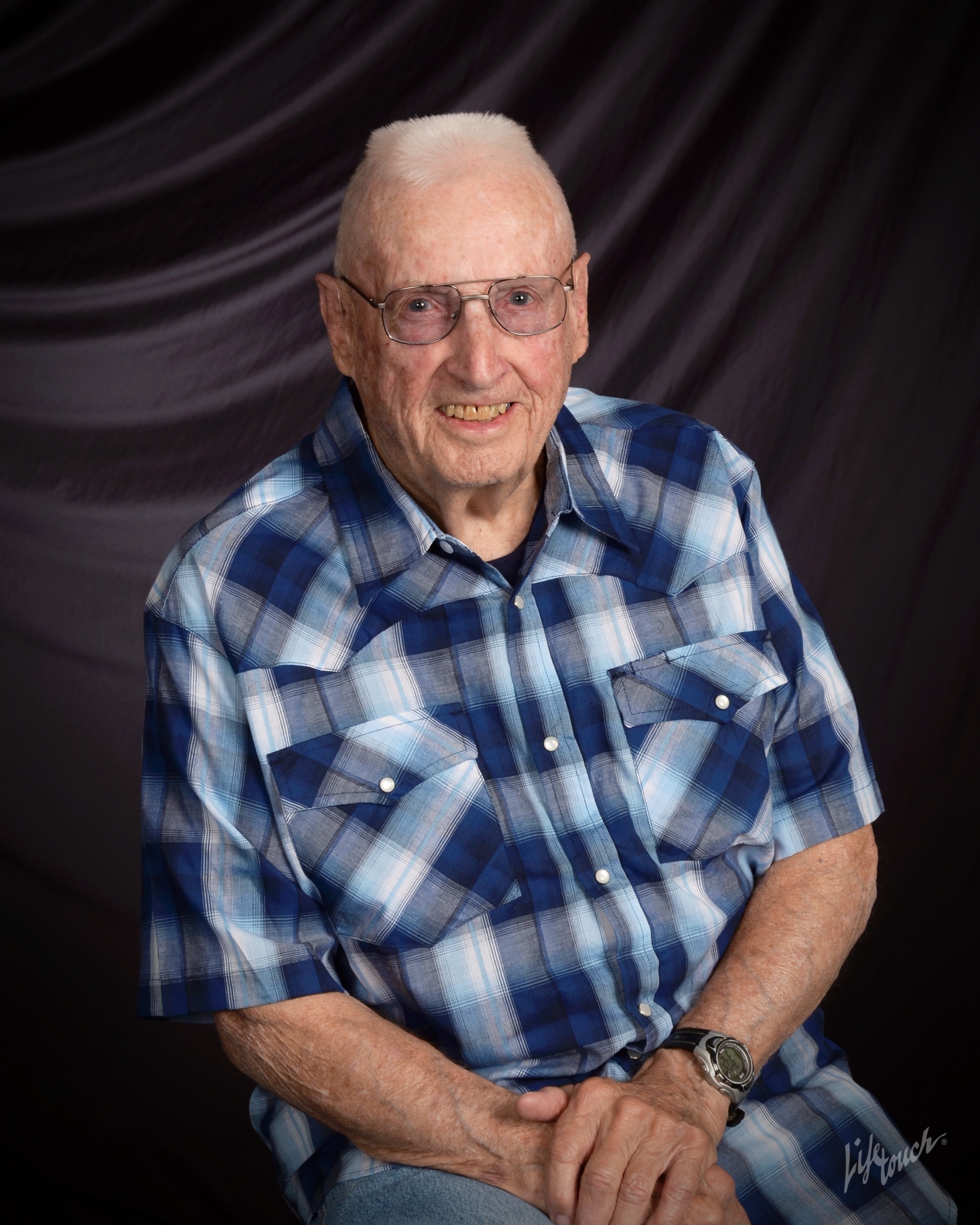 George William "Bill" Moore Jr., age 95, of Johnstown Center passed away Wednesday, June 27, 2018 at his home. He was born November 19, 1922 on the home farm where he lived and farmed his entire life, the son of George William and Frances Catherine (Packman) Moore. He attended the one room Johnstown Center School and graduated from Janesville High School in 1941. He married Nancy Warden on July 5, 1986 at the Moore Farm in Johnstown Center. Bill was a member of Rock Prairie Presbyterian Church and the Wisconsin Garden Railway Society.
Bill Moore is survived by his wife, Nancy, daughter, Elizabeth (Devon), nieces, Patty and Mary Jo, brothers-in-law, Harlan and Dan, sister-in-law, Pat. He was preceded in death by his parents, sister, Gertrude (Earl Fenner), in-laws, Leonard (Doris McKeighan) Warden and his step-mother, Clara (Patz) Moore.
A memorial service will be held on Tuesday, July 10, 2018 at 11 a.m. at the Rock Prairie Presbyterian Church, 8605 East County Road A, Janesville. Rev. Dr. Jamie Swanson will officiate. There is no visitation however the family will meet friends at a luncheon to be held in the church fellowship hall following the services. Private burial was in Milton Lawns Memorial Park. Memorials may be made to Rock Prairie Presbyterian Church. The family is being assisted by Henke-Clarson Funeral Home.