Georgene J. Minnick
August 31, 1930 - August 3, 2014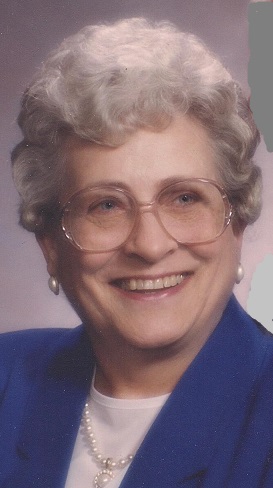 Georgene J. Minnick, 83, of Janesville passed on to eternal joy and peace on Sunday August 3, 2014 at Rock Haven Nursing Home. Georgene was born in Janesville on August 31, 1930, the daughter of Otto and Clara (Homan) Manthei. She graduated from Janesville High School and married Stuart S. Minnick on September 6, 1947. Georgene was employed by J C Penney's as a sales clerk for over 30 years. She was a lifetime member of St. Peter's Lutheran Church where she was an active member of the Caring Team for many years. Georgene was a devoted wife, mother and grandmother who enjoyed her family, gardening, cooking and always had a smile on her face.
Surviving are two daughters, Penny (Todd) Bamberger of Rockford, IL, Joy (Ron) Jorgenson of Clarkston, MI, one son, Lee (Marlene) Minnick of Milton, six grandchildren, John and Jacob Bamberger, Daniel (Lindsay) Jorgenson, Matthew Jorgenson, Katie (Ryan) Weigold, Andrew Jorgenson, one great granddaughter, Madelyn Jorgenson, four step grandchildren, several step-great-grandchildren along with many caring nieces, nephews and friends. She was preceded in death by her husband, Stuart on May 21, 2000. She was also preceded in death by her parents, Clara and Otto Manthei, her sisters, Bernice Lippincott, Beverly Fiedler, her brothers, A.C. Manthei, Rolland Manthei, Norm Manthei and Ken Manthei.
Funeral services will be at 11:30 a.m. Thursday, August 7, 2014 at St. Peter's Lutheran Church, 1422 Center Avenue with burial following in Oak Hill Cemetery. Pastor Bruce Gray will officiate. Visitation will be from 10 a.m. until 11:30 a.m. Thursday at the church. Memorials may be made to the Alzheimer's Association of South Central Wisconsin, 7818 Big Sky Drive, Suite 109, Madison, WI 53719. The family is being assisted by Henke-Clarson Funeral Home.