Gertrude Clara Lader
August 20, 1918 - December 20, 2013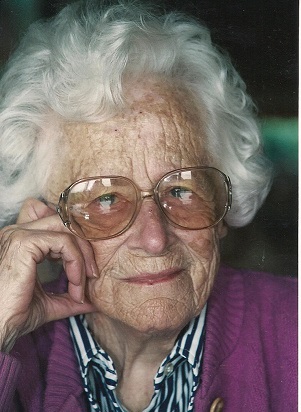 Gertrude Clara Lader, 95, of Avalon, WI passed away December 20, 2013 at Huntington Place Memory Care in Janesville. Clara was born on August 20, 1918 in Sharon, WI, the son of Henry and Helen (Stoll) Feuerstein. She graduated from Darien High School and from Whitewater State Teachers College. Following graduation, she taught high school business subjects until her marriage to Louis Lader on January 30, 1946. Clara was a member of Emerald Grove Congregational Church UCC since 1949 where she formerly taught Sunday School and served on numerous committees.
Surviving are three sons, David (Nancy) Lader of Milton, John (Cathy) Lader of Janesville, Larry Lader of Avalon, two grandchildren, Alice Rafter Martin and Sam Rafter both of California and three nieces. Clara was preceded in death by her husband, Louis in 1986. Her parents, her grandson, Dale Lader, her sister, Pearl Noe and two brothers, Harry and Floyd Feuerstein also preceded her in death.
Funeral services will be at 11 a.m. Wednesday, JANUARY 8, 2014 at Emerald Grove Congregational Church UCC with Pastor Mike Ligman officiating. Entombment will be in Milton Lawns Memorial Park Mausoleum, Janesville. Visitation will be from 5 to 7 p.m. Tuesday, JANUARY 7, 2014 at Henke-Clarson Funeral Home, 1010 N. Wright Rd., Janesville. Memorials may be made to Emerald Grove Congregational Church UCC.