Gilbert L. Enke
December 22, 1928 - October 1, 2015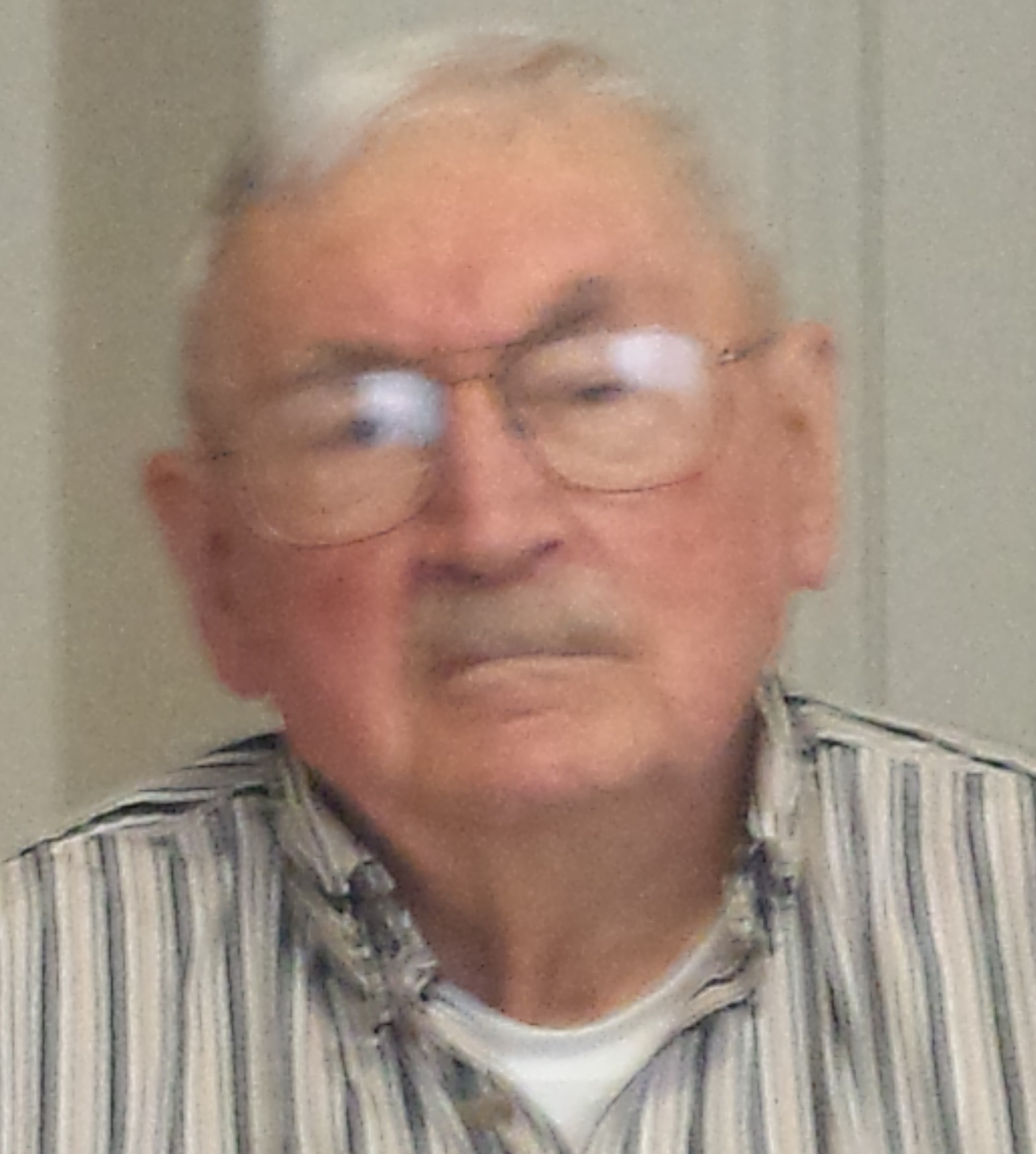 Gilbert L. Enke, 86, of Janesville, WI passed away peacefully October 1, 2015 at Huntington Assisted Living surrounded by his family. He was born in Prairie du Chien, WI on December 22, 1928, the son of Edward and Elsie Enke. He grew up on a farm near Prairie du Chien with his parents, six brothers and two sisters. In 1951, Gilbert joined the army and was in the tank division, stationed in Germany. In 1954, he married Shirley Lenzendorf and they had five children. He worked at National Decorated Metal in Prairie du Chien. When that was shut down, he moved to South Beloit, IL and was employed at Gardner Machine Company for 26 years, until his retirement in 1990. Gilbert enjoyed gardening, woodworking and was a big fan of the Green Bay Packers. He enjoyed showing off the beautiful clematis that he grew and his garden. He also loved cookies and listening to country music. He wasn't able to do much gardening or woodworking in recent years but he still enjoyed his cookies and country music.
Gilbert's family was very important to him and he enjoyed spending time with them. He is survived by his five children: Donna (Don) Gander, Doug (Dana) Enke, Diane (Tim) Briggs, Sharon (Jeff) Swiggum and Ron (Amy) Enke. His grandchildren are Kimberly (Todd Kroll) Schlender, Cory (Rebecca Rupnow) Gander, Dustin (Tia) Enke, Dylan Enke, Jordan (Michelle Schaller) Briggs, Rob Briggs, Brian Briggs, Deanna Briggs, Josh (Brittany Slaten) Swiggum, Jesse Swiggum, Michael Enke, Nick Enke and Holden (Sabrina Nowak) Enke. He has eight great-grandchildren-Brook Spors, Paige Schlender, Carson Gander, Brady Gander-Rupnow, Pasen Enke, Tenley Enke, Delaney Enke and Grace Enke. He is also survived by his sister, Delma Head and his brother Don Enke.
He was preceded in death by his parents, Edward and Elsie Enke, five brothers-Harold Enke, Phillip Enke, Virgil Enke, Lyle Enke Sr. and Floyd Enke and one sister, Norma Leighton.
Funeral services will be at 11 a.m. Tuesday, October 6, 2015 at Cargill United Methodist Church, 2000 Wesley Avenue, Janesville with Rev. Krysta Deede officiating. Visitation will be Tuesday from 10 to 11 a.m. at Cargill Church. Burial will be in Milton Lawns Memorial Park with military rites by Kienow-Hilt V.F.W. Post # 1621. Henke-Clarson Funeral Home is assisting the Enke family.
Thank you to the staff at Huntington Assisted Living, especially Amy, Melissa, Patty and Riley for the loving care and attention they gave Dad. Thanks to Mercy Hospice for everything you did to care for Dad and make him more comfortable.
Gilbert was a very kind, gentle natured man with a great sense of humor. He was very loved by many and will be missed.
There will always be a place in our heart for you, Dad, but we know you're no longer suffering and you're at peace. Heaven has a very special new angel and it's comforting to know you'll be watching over everyone you loved. Rest in Peace, Dad.