Gilman Fosheim
August 31, 1920 - November 28, 2016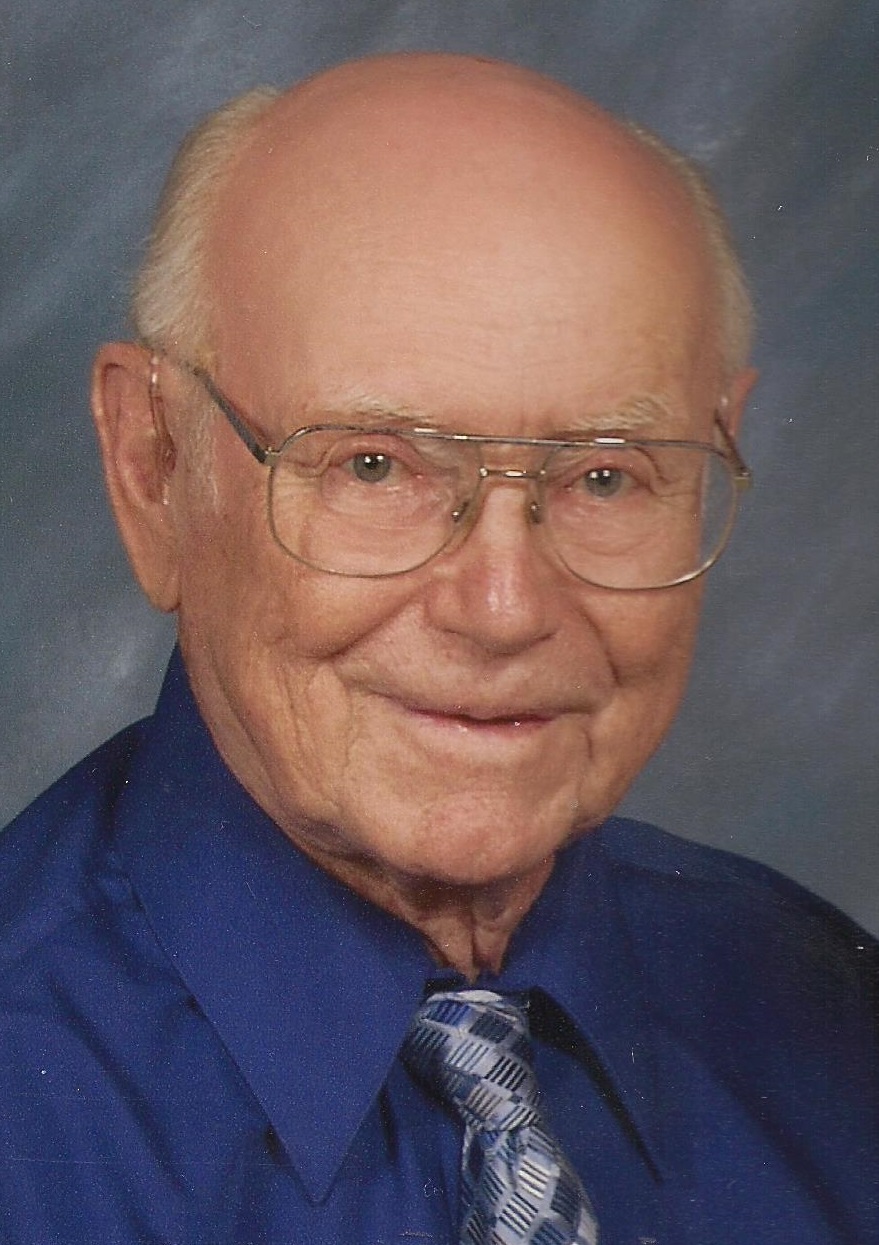 Gilman Fosheim, age 96, of Janesville, a member of our Greatest Generation, passed away peacefully at Evansville Manor on Monday, November 28th with loved ones at his side.
Gil was born to Jorgen and Olga Fosheim and lived in Christiana Town (just southwest of Cambridge, WI) as a boy. Jorgen and Olga immigrated from Norway to live with siblings who had preceded them to this country, so Gil's early years were enriched by the presence of extended family and a welcoming Scandinavian culture. Jorgen died when Gil was young, and the family moved from their farm to Albion. Gil graduated from Edgerton High School where he boxed and played football and basketball. Gil married Hazel Easton in June of 1942 and they eventually resided at the home Gil built without the aid of power tools. He joined the U.S. Army in 1943 and was stationed in Canada and Europe with the 3433rd Ordnance Heavy Auto Maintenance Company during WWII. Following his discharge from the service, Gil worked for Highway Trailer and then for General Motors, retiring in 1982. Gil married Gladys Emmons in February, 1983 and they spent much of their retirement enjoying life as Snowbirds in Arizona. Gil loved to dance, and he and Gladys cut many a rug to the big band sounds. Gil was also an avid fisherman, outdoorsman and sports fan, closely following the ups and downs of the Badgers, Packers and Brewers. He was a member of Cargill United Methodist Church for 70 years and was proud of his service as an usher, a volunteer in fellowship activities and a Boy Scout leader. He was also a dedicated member of the Janesville VFW.
Gil is survived by his wife Gladys, his daughter Carol Mochnick (Janesville), son Ken (Oregon City, OR), stepdaughter Kay Hughes (Apache Junction, AZ), 8 grandchildren, 19 great grandchildren and 3 great, great grandchildren. He was preceded in death by his sisters Myrtle (Olia) and Edna (Moses), brother John and stepdaughter Jennie (Eberhardt). Services will be held at Cargill United Methodist Church, 2000 Wesley Ave., Janesville on Saturday, December 10th, beginning with visitation at 10:00 AM, followed by a service including military honors at 11:00. A luncheon will follow. In lieu of flowers, Gil asked that contributions be made to Boy Scout Troop #402 at Cargill United Methodist Church or Post 1621 of the Janesville VFW (PO Box 2140, Janesville, WI 53547). The family would like to extend special thanks and appreciation to the compassionate and caring staff of Evansville Manor for making Gil a welcome member of their family and comforting him in the months leading to his passing. Henke-Clarson Funeral Home is assisting the family.