Gloria Ellen Ransom
June 18, 1925 - October 10, 2014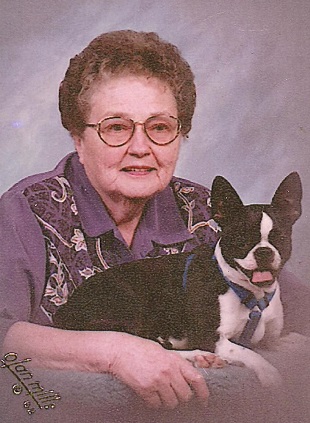 Gloria Ellen Ransom, 89, of Avalon, WI died on October 10, 2014 at her home. She was born in Clinton, WI on June 18,1925 to Rudolph Sannes and Marguerite Bird. She graduated from Janesville High School in 1944. On June 18,1945 she married Vernon (Charlie) Ransom and they lived their entire life in Bradford Township. She and Vernon farmed, milked cows and raised six children: Vicki (Lou) Marino, Dan (Janet) Ransom, Tim (Kay) Ransom, Charles (Tina) Ransom, Sue (Russ) Kitzman and John (Donna) Ransom. She is further survived by her sister-in-law, Louise Sannes, her half brother, Clifford (Lois) Sannes, her brother-in-law, Jerry (Linda) Ransom, 19 grandchildren and 27 great-grandchildren. Vernon died in December of 2000. Gloria was predeceased by her sister and brother-in-law, June and Bill Anclam, her brother, Carl Sannes and one grandson, Jason Ransom.
Gloria loved to garden, was a Master Gardener, and a volunteer at Rotary Gardens, she had a ½ acre of flowers on the farm and loved to share her plants. She was a 4-H leader and taught leather craft for 13 years. She was a talented artist and painted thousands of greeting cards. In lieu of other expressions of sympathy, donations to Emerald Grove Church or Heifer International would be appreciated.
Visitation will be Saturday, October 18, 2014 from 9 a.m. until 12 Noon at Emerald Grove Church with the funeral following at 12 Noon Saturday. Henke-Clarson Funeral Home, Janesville assisted the family.