Greg Walls
August 25, 1991 - July 5, 2013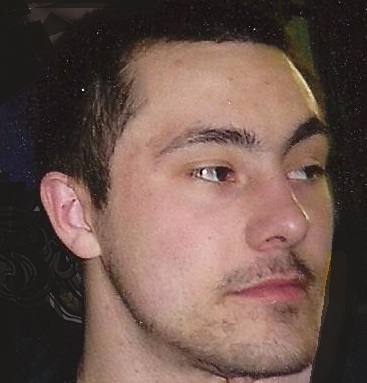 Greg P. Walls, 21, of Janesville passed away Friday, July 5, 2013 at his home. He was born in Milwaukee, WI on August 25, 1991, the son of Johnny and Dawn (Laws) Walls. Greg was employed as a construction worker and loved to work on cars.
Greg's family include his dad, Johnny Walls, his mom, Dawn Walls, his brother, Jaryd Walls, his sister, Kayleen Walls, grandparents, Judy Nelson, Lorelei and Marshall Clouse, Dick and Vicky Laws, John and Melissa Walls, great-grandmother, Betty Clouse, aunts and uncles, Robert Anderson, Bruce Anderson, Bonnie and George Papas, Barb Garwood, Jim Rossetti, Tracy Rossetti, Rick and Dawn Laws, Jerry and Stephanie Walls, Kelly, ,Doug and Kerri Laws, Erik Shaffer and family, Jason Shaffer and family, Jim Walls, Kenny Walls, great aunts and great uncles, Eddie and Sandy Clouse, Lorraine Blackburn, Lila Tiffany, Bill Clouse, Doug and Shirley Krueger, cousins, Brody and Jordon Laws, Caleb and Aiden Rossetti, Jim, Michael and Felicia Papas, Jim Blackburn and family, Paul Clouse, Elliott Walls, Shelia and Ronnie Viquera and family, Sarah Gally, many special friends and his second family the Lamberts.
Funeral services will be at 1 p.m. Tuesday, July 9, 2013 at Henke-Clarson Funeral Home. Rev. Jerry Amstutz will officiate. Visitation will be from 11 a.m. to 1 p.m. Tuesday at Henke-Clarson Funeral Home.