Gregory Kenneth DeVoe
February 13, 1966 - April 3, 2012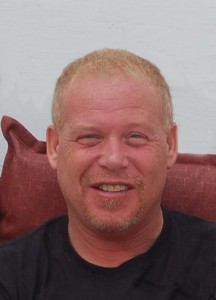 Gregory Kenneth DeVoe, 46, of Milton, WI passed away peacefully in his sleep at his home on Tuesday, April 3, 2012. Gregory was born in Janesville on February 13, 1966, the son of Kenneth and Judy (Kopecky) DeVoe. He worked at Mid-States, CB&K and was a real estate investor. Greg was a devoted father and grandfather sharing his love for music with his children. He was very proud of their musical accomplishments both in performance and writing of original songs. Greg was an avid fan and enjoyed watching the Dallas Cowboys with his son, Dallas. He enjoyed kidnapping his grandson, Ezekiel for the day. He had an infectious laugh, loved to dance at family events and enjoyed engaging in political debates with anyone. As a student of the Bible, he taught Sunday School, coached Bible Quiz teams and held several positions in his church. Serving the Lord was an important part of his life. He instilled this in his family and many others. His children were the center of his life. Greg will be greatly missed by all who knew and loved him.
Surviving are his children, Daniel (April), Hannah, Dallas, his grandson, Ezekiel, his parents, Kenneth and Judy DeVoe, his brother, Jason, his sisters, Donell (Blair) Kjetland, Deena (Tim) Olson, Alicia (Rusty) Schoon, 10 nieces and nephews, his aunts and uncle, Joyce Tucker, Joan and Ken Ruse; and cousins.
Funeral services will be Monday, April 9, 2012 at 11 a.m. at New Life Assembly of God, 2416 N. Wright Rd., Janesville. Pastor Michael Jackson will officiate. Visitation will be at the church from 10 to 11 a.m. Monday. Burial will follow in Oak Hill Cemetery. The family is being assisted by Henke-Clarson Funeral Home. www.henkeclarson.com.